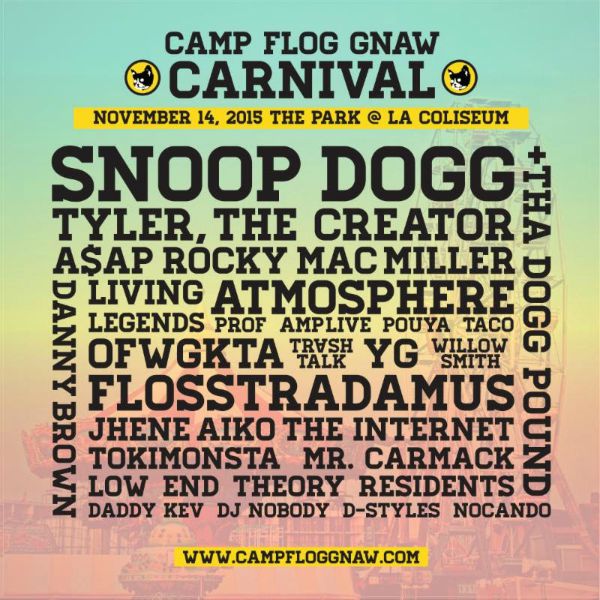 It's that time of year again. Tyler, the Creator has officially announced the lineup for the fourth annual Camp Flog Gnaw Carnival. This year's carnival is set to be headlined by Snoop Dogg and Tha Dogg Pound, and of course Tyler himself.
The carnival will also feature performances from A$AP Rocky, Mac Miller, Danny Brown, Willow Smith, Jhene Aiko, The Internet and many more. The poster also includes OFWGKTA in fairly large letters on the lineup, so there might be some special treat with the whole gang involved.
Presale tickets will be available on Tyler's Golf app on September 14 at noon. Regular tickets will go on sale September 15. Stay tuned to the official site for more information.