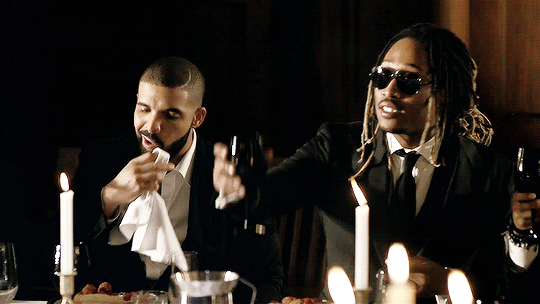 Music streaming may be making illegal downloading obsolete, but not anytime soon. For a number of reasons, illegal downloading is still rampant. Some people don't want to pay subscription fees for Apple Music, Spotify, or TIDAL. Some people want the album leaks as soon as they hit the web. And some people are just used to MP3s.
Even though streaming does get taken into account for Billboard's chart rankings, it's obvious that the charts need to be adjusted to properly reflect success in the modern music world. A new study by SeatSmart suggests that maybe illegal downloads needs to be considered, too. Although the highest charting albums are among the most illegally downloaded, the correlation between chart position and illegal downloads isn't as high as you'd expect, and it varies greatly from genre to genre.
Take a look at the stats below.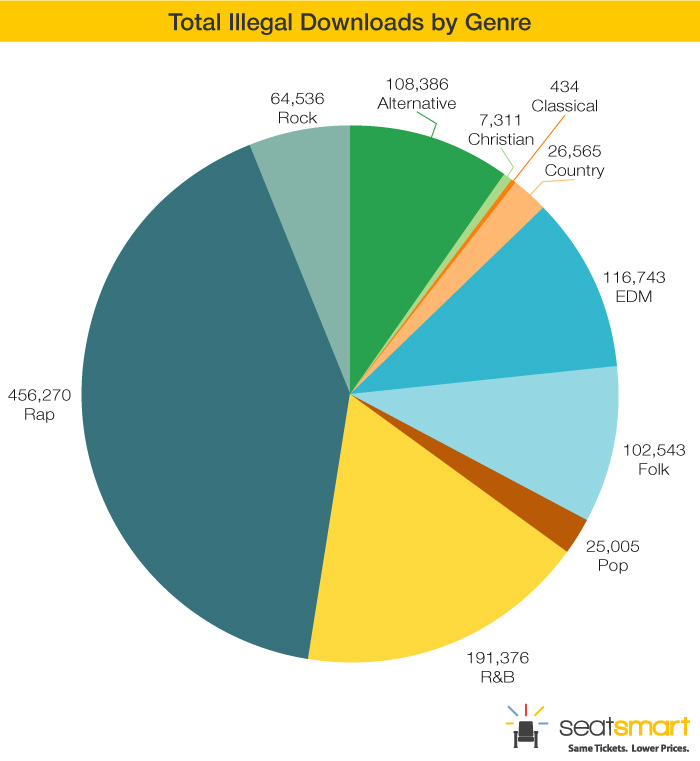 ---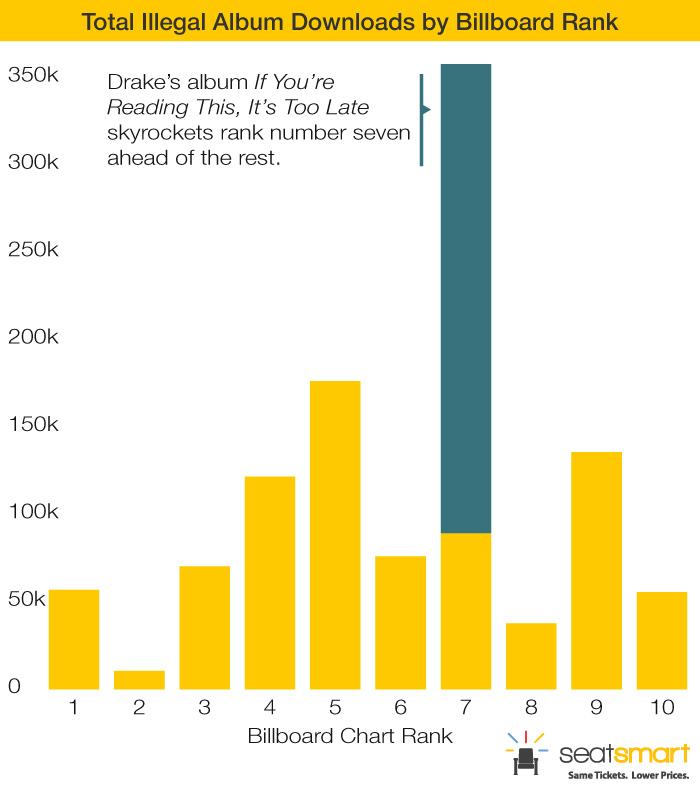 ---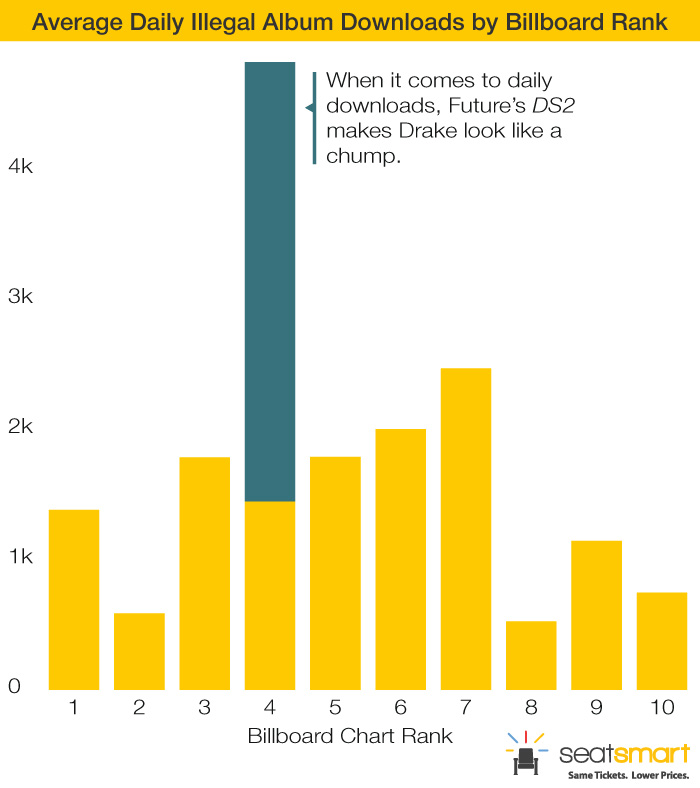 ---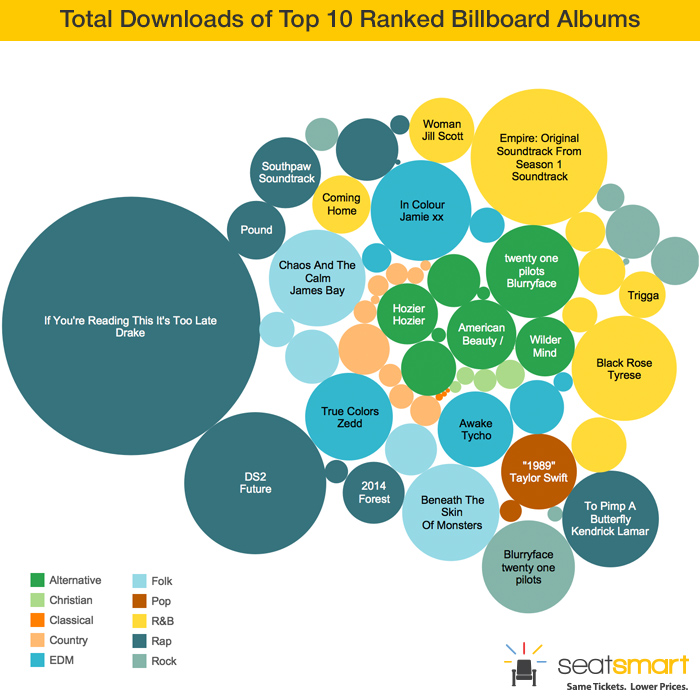 ---
---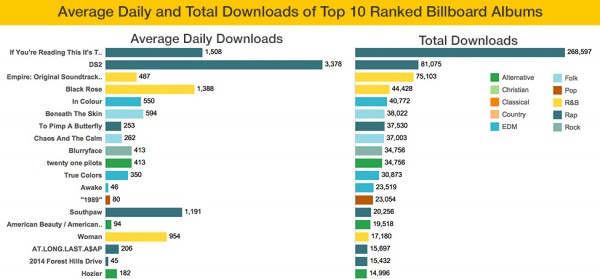 ---