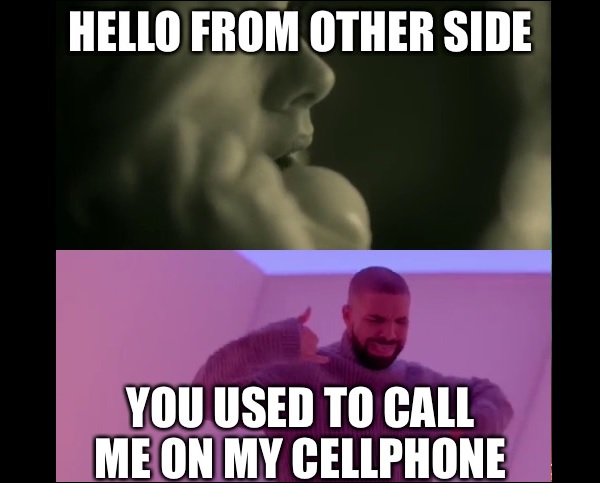 I know when I posted that gospel cover of "Hotline Bling" I pleaded for no more covers or remixes of the song, but for Adele I'll make an exception. In a recent interview with etalk, host Danielle Graham asked Adele what she thought about all the meme's regarding her "Hello" and Drake's hit. Instead of dismissing the question, Adele gave us some hopes for a collaboration stating:
"I really want us to do an official remix. I love Drake. I love Drake so much. I even got the coat that's in the video, I got it delivered the other day, I ordered it. The red one."
Good lord. Can you imagine this? The Internet would explode and we would officially never stop hearing "Hotline Bling" ever.
In other Adele news, she was the musical guest on SNL where she sang "Hello" and "When We Were Young." Oh, and she also saved a dysfunctional family's Thanksgiving because she's Adele and her powers know no end. Watch those clips below.
---
---
---