The good news has been rolling in for Adele—her new 25 album has broken sales records, and her concert special last night was the most viewed TV concert in 10 years.
But there's also some bad news for the singer: she's being accused of plagiarism. Fans of Ahmet Kaya, a Turkish singer who passed away in 2000, are claiming that Adele's new "Million Years Ago" is a rip-off of Kaya's popular "Acilara Tutunmak," a song released in 1985.
"Acilara Tutunmak" was put out three years before Adele was even born, so it's very possible that this is just a coincidence, but the fans aren't having it. See the video above and decide for yourself.
---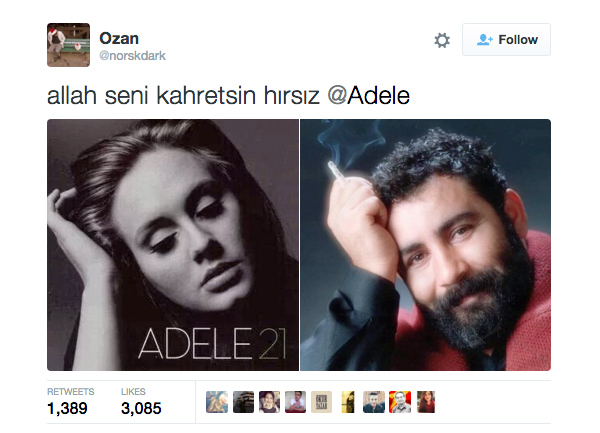 ---