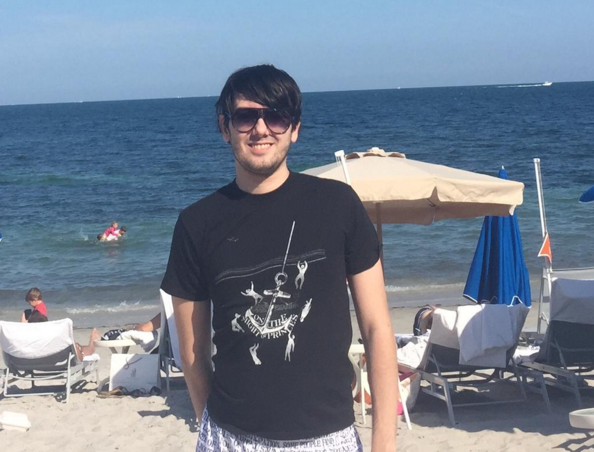 Turing Pharmaceuticals CEO Martin Shkreli has been in the news a lot lately—first for his part in raising the price of Daraprim, a drug used by AIDS and cancer patients, then for spending two million dollars on a Wu-Tang album, and most recently for revealing his plans to bail out Bobby Shmurda. 
For now, it seems that those plans will have to be placed on hold. According to Bloomberg, Shkreli has been arrested by the FBI for securities fraud. He allegedly took stock from a biotechnology company he started in 2011 and illegally used that stock to pay off unrelated debts from other business deals.
Until more details come in, read this 70-page fan fiction script about Shkreli, Wu-Tang, and Bill Murray.
Read more details on the arrest here.
---
UPDATE: No, the FBI didn't take that Wu-Tang album.

---
UPDATE, 12/18/15: The FBI have reportedly released Shkreli on a $5 million bond, according to CNBC. His travel is restricted to the New York City area. The troubled entrepreneur began a live YouTube stream in response. He played guitar half-decently, emphasized his optimism, and even split-screen to showcase his gaming abilities. What a guy. Watch it here.