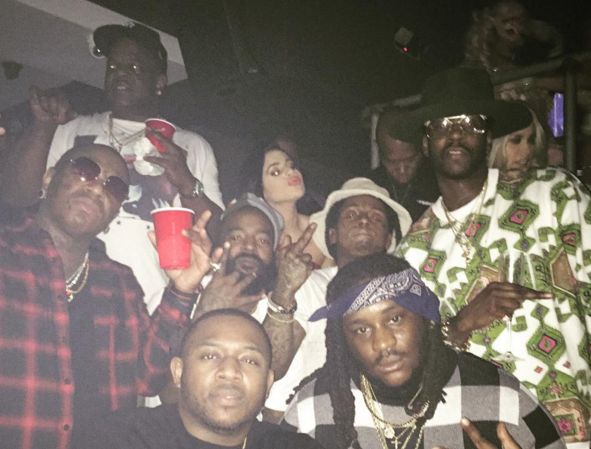 New Year's Eve is the perfect time to settle unresolved conflicts, but a conflict we didn't see coming to an end any time soon was the one between Lil Wayne and Birdman.
It all started when Lil Wayne publicly complained that Cash Money wouldn't release his album, and it led to a $51 million lawsuit and (allegedly) drinks being thrown. But more recently, Birdman explained that the dispute hasn't changed the way he feels about Wayne. "He mean the world to me," he said about Wayne in an interview with Angie Martinez.
Last night, Birdman and Wayne were at Drake's New Year's Eve party at E11even nightclub in Miami, and Mack Maine shared a couple of pictures featuring both of them. It's unclear if they are back on good terms, but this is the first time they've been spotted together in months.
"Happy New Year ya heard me!!!" Mack Maine said in an Instagram caption. "Yea that's Stunna yea that's Tune.. United We Stand Divided We Fall!!"
Related: 10 Times Things Went Exactly According to Birdman's Plan
---
---