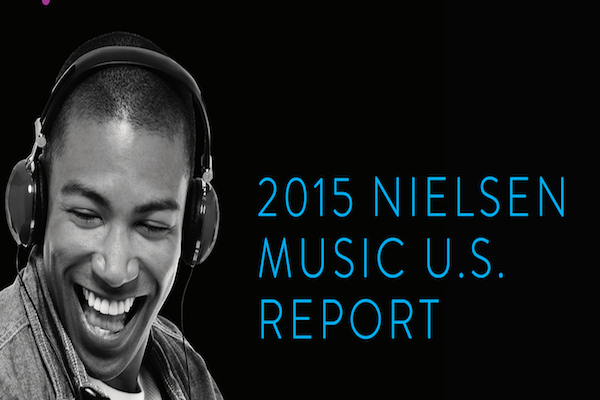 Nielsen, the tracking system responsible for keeping up with album sales figures in the U.S. and Canada, have released their annual 360 Report for 2015. It surveys over 3000 music listeners in the U.S. and it looks like Americans are not fond of streaming services even though they are on the rise according to their own report.
The cost of streaming services plays a big factor in why U.S. citizens do not want to subscribe to services like Spotify and Apple Music. In their poll, 83% chose "cost" as one of the top three reasons for selecting a streaming service and 46% chose "they are too expensive" as a top three reason why they are unlikely to subscribe. On top of that, 78% said they are "somewhat/very unlikely to pay for a streaming service in the next six months."
Spotify, Apple Music, and Tidal are some of the options available and are all $9.99 a month for premium service with some special pricing options available such as Spotify's student discount. But most Americans still listen to their music for free.
Music Buisness Worldwide added some interesting insight to the report: "115m, in the US alone – say they won't pay for streaming simply because it's too expensive." And of the 78% polled who are unlikely to subscribe in the next six months equates to roughly 250 million people out of the U.S.' population of 350 million. They also pointed out that the second most common reason why some are unlikely to pay for a streaming service is, "I can stream music for free" and in an analysis last year, they found out the average Spotify user pays $5.95 a month.
The full Nielson Music U.S. Report is available to read in PDF format here.