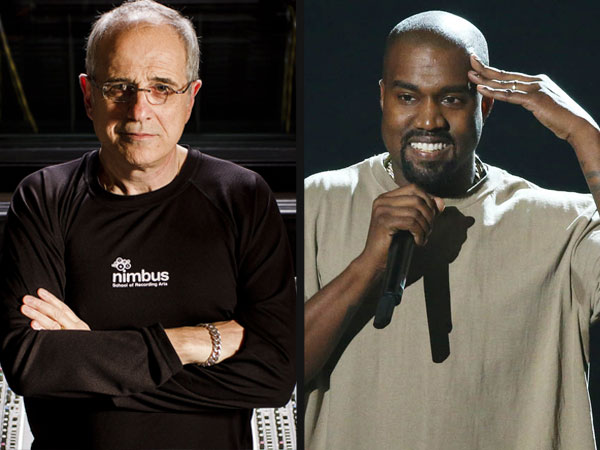 A little before midnight on February 23, 2016, Kanye West took to Twitter to call out Bob Ezrin, a Canadian producer and musician who has worked with artists like Lou Reed, Pink Floyd, and Phish. On February 22, Ezrin wrote a harsh review of Kanye West's new album The Life of Pablo, and took some personal jabs at Ye while he was at it.
"Unlike other creators in his genre like Jay-Z, Tupac, Biggie or even M.C. Hammer for that matter, it's unlikely that we'll be quoting too many of Kanye's songs 20 years from now," Ezrin wrote in his review, which appeared in Bob Leftsetz's newsletter. "He didn't open up new avenues of public discourse like NWA, or introduce the world to a new art form like Grandmaster Flash, or even meaningfully and memorably address social issues through his music like Marshall, Macklemore and Kendrick."
Understandably, Kanye didn't like the review. He tweeted his thoughts, called Ezrin an idiot, spoke on the state of pop culture, and expressed sympathy for Ezrin's children: "I'm so sorry for them… I will send them free Yeezys to make up for the embarrassment that you have caused your family!"
---
Following the tweets, Bob Ezrin was one of the most Googled names on the internet, and his Wikipedia page became a target for Kanye fans and opportunity-grabbing trolls. Here's what it looked like in the minutes after Kanye's Twitter shots:
February 23, 11:58 p.m. EST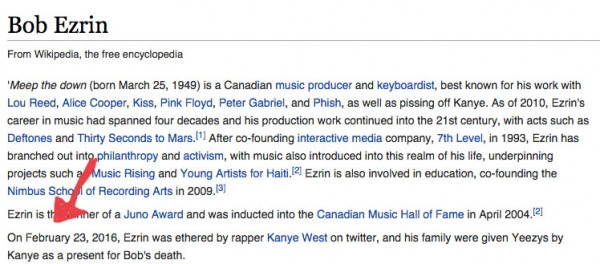 ---
February 24, 12:02 a.m. EST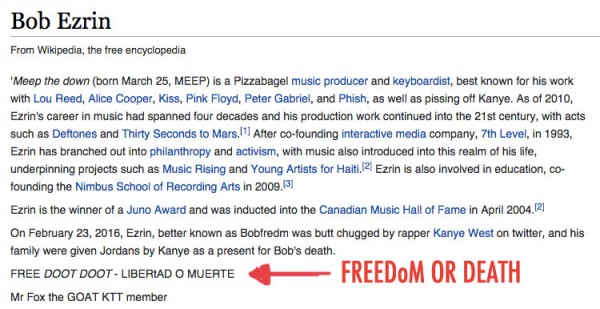 ---
February 24, 12:03 a.m. EST

---
Literally seconds later: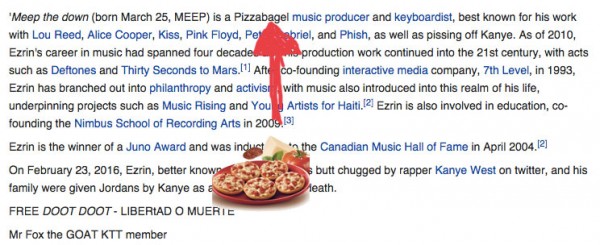 ---
Still 12:03: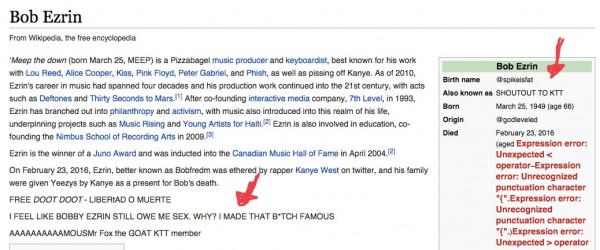 ---
12:04:
---
12:05, back to normal?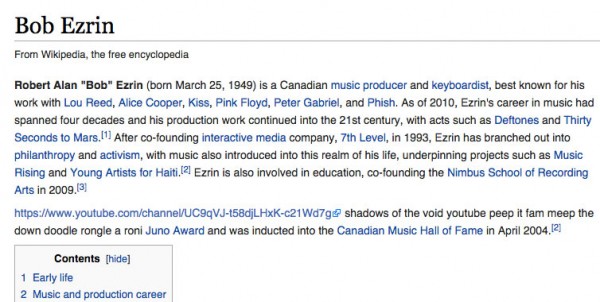 ---
12:05, nope not done: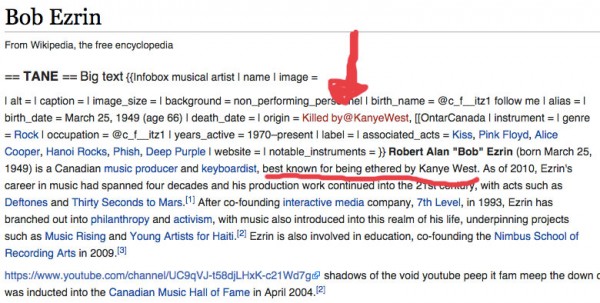 ---
12:07: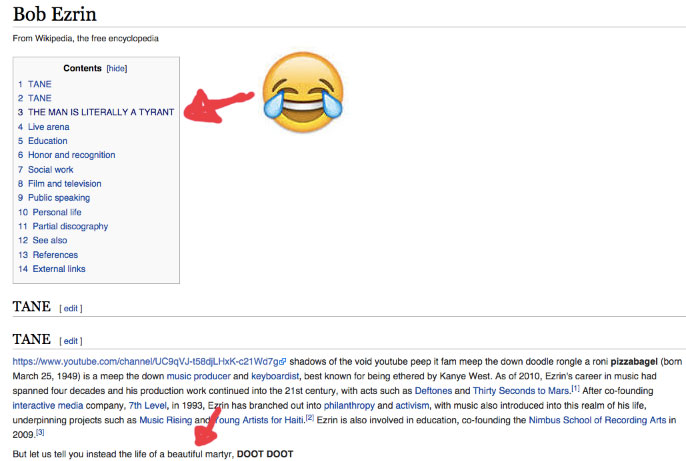 ---
12:07: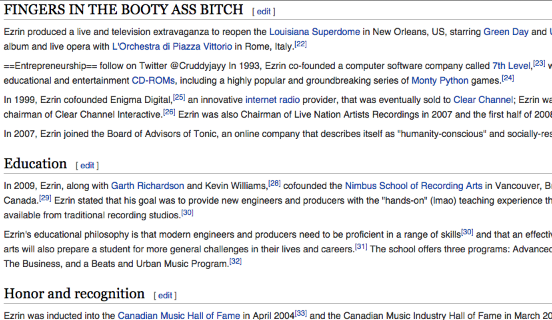 ---
12:08:
---
12:08: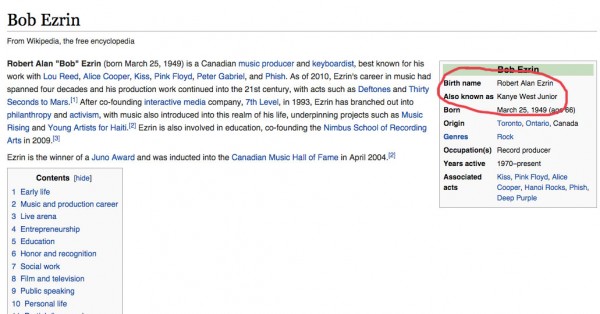 ---
By 12:13, the page was back to normal, and those editing the page seemed to be blocked from making any more changes for the rest of the night. According to Wikipedia's rules: "In cases where it is clear that a user is acting against policy (or against a guideline in a way that conflicts with policy), especially if they are doing so intentionally and persistently, that user may be temporarily or indefinitely blocked from editing by an administrator. In cases where the general dispute resolution procedure has been ineffective, the Arbitration Committee has the power to deal with highly disruptive or sensitive situations."
It was fun while it lasted.