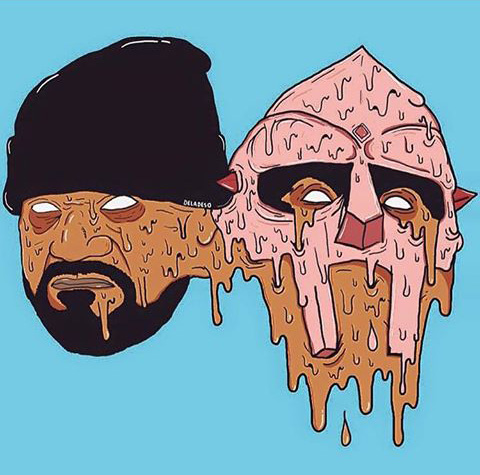 In 2014, Ghostface Killah said that his album with MF DOOM would be released in 2015. Now it's 2016, and still no album. DOOM did, however, appear (kind of) at a Ghostface Killah show in October of 2015, after the duo released a new song called "Lively Hood."
So what's going on with the long-awaited DOOMSTARKS album? It's impossible to say for sure—the always elusive DOOM has a few rumored projects in the works, including the storied Madvillainy 2. But Ghostface Killah posted the above image to his Facebook page today, sparking speculation that DOOMSTARKS is still on.
The artwork was done by Dela Deso, who you can find here, here, and here.
Pray for DOOMSTARKS.