LL Cool J recently teased that Kendrick Lamar's upcoming performance at The Grammys tonight is going to be "controversial." He said, "Kendrick Lamar" is going to do something very controversial. That's what art is about. It's not about whether you agree or disagree, it's about it stimulating conversation and provoking people to have conversations about society." Now, we finally have our first look at his performance later tonight.
Kendrick will be performing songs from his 2015 album, To Pimp a Butterfly, which has made it so he's nominated for eleven awards in total this year, including Best Rap Song and Album of the Year. Whether he wins remains to be seen, but it looks like he'll be making an impact at the show regardless if these pictures of rehearsals posted on Twitter are anything to go by. Featuring jails, men in prison outfits and chains carrying a coffin, and other vivid imagery, Kendrick looks set to bring one hell of performance later tonight.
Expect to see the performance in full later, and see photos from rehearsals above and below.
---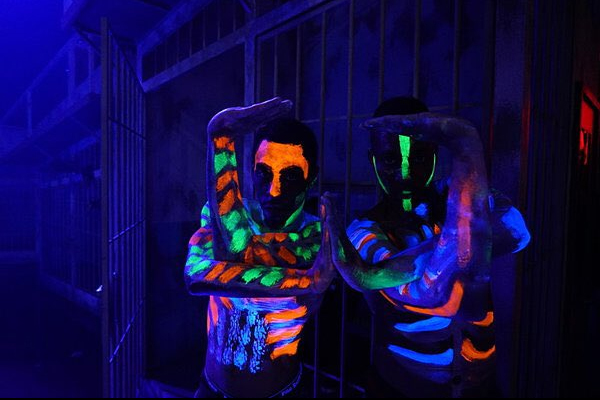 ---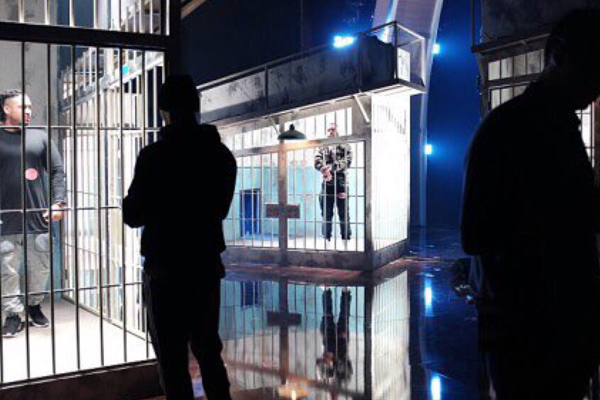 ---