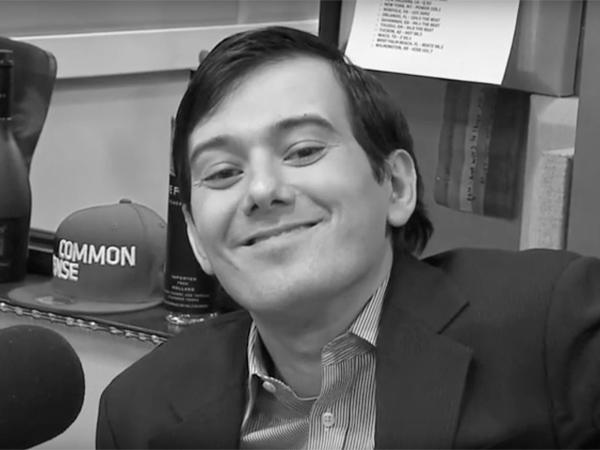 Martin Shkreli is at it again. Last year, he bought exclusive rights to Wu-Tang Clan's one-of-a-kind album Once Upon A Time in Shaolin, for $2 million. It didn't end well.
In his latest move, the pharmaceutical executive offered to buy exclusive rights to Kanye West's new album The Life of Pablo for $10 million. When that didn't work, he upped the price to $15 million. That was enough to get someone's attention, who agreed to the deal.
The problem? That person wasn't associated with Kanye West. According to Shkreli, he sent $15 million in Bitcoin to someone named Daquan. He expected Kanye to miss the Saturday Night Live performance and delay the album. Instead, Kanye delivered an unforgettable SNL performance, and The Life of Pablo has been released to the public.
"WHO THE FUCK HAS MY FIFTEEN MILLION DOLLARS?" Shkreli tweeted after realizing he had been tricked. He went on: "I hope you all enjoy this stupid music SO much and the fact it has brought me so much pain and suffering. I quit rap."
Oh well.
---
See the initial offer letter below: