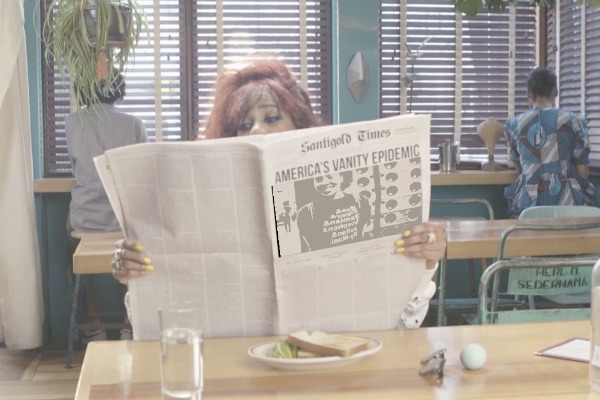 Santigold's forthcoming album 99¢ is due out on February 26. Ahead of the album's official release, Santigold delivers a brand new video with a little assistance from her fans.
In the video for her latest single "Can't Get Enough of Myself," Santigold shows some love for herself and her lovely co-star—you! Before the video begins, viewers are prompted to either turn on their webcam or upload a photo of themselves. After doing so, viewers will see a very familiar face sprinkled sporadically throughout the video.
Jump into the video using Google Chrome here.