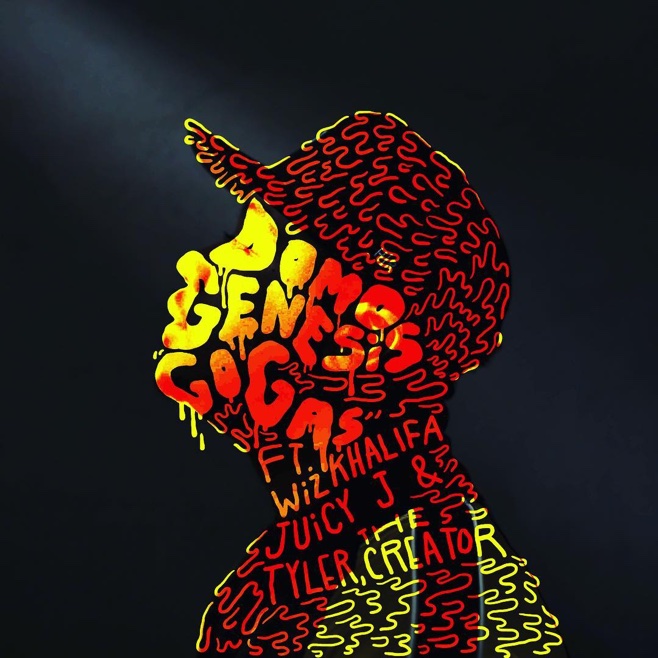 When Domo Genesis announced his debut album Genesis last week, one song jumped out in front of the others: a collaboration with Tyler, The Creator, Wiz Khalifa, and Juicy J called "Go (Gas)." We couldn't wait to hear Domo link up with Tyler for the first time since the early Odd Future days.
The album drops next week (March 25), but Domo couldn't wait to let this one go—tweeting out a link this evening after teasing it all day. Over a heavy beat from Tyler that's reminiscent of his eerie Wolf-era production, all four rappers bring their own style to the weed anthem. Tyler's said for years that he never smokes, but he plays along anyway.
Between this and his excellent collaboration with Anderson .Paak on "Dapper," Domo's first full-length album is (finally) shaping up to be a special one.