Kanye West is back at it again with the tweets. Yesterday he hit Twitter to announce that his favorite song of 2015 was Justin Bieber's "What Do You Mean?" He went on to talk about how much he cares and say that he believes in humans, but he ended the tweet spree with a request to redesign the Clippers mascot.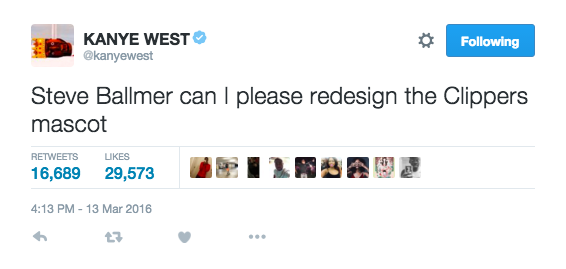 ---
The Clippers mascot, Chuck The Condor, got wind of the tweet and responded via an official Twitter account, clearly offended by the request: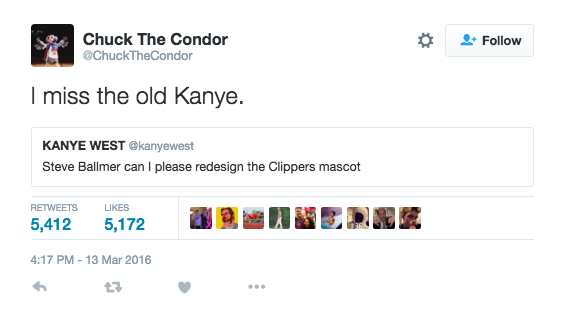 ---
Clippers owner Steve Ballman, however, seemed more open to the request. He's at least willing to take a meeting, and says that he loves Kanye's creativity.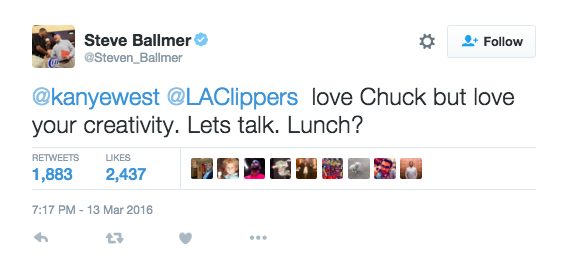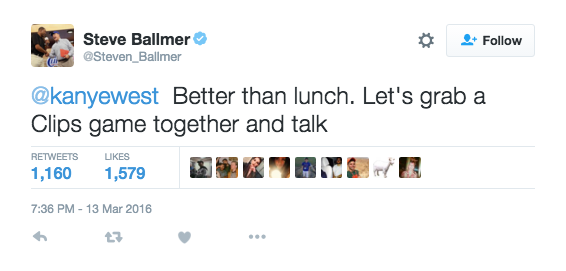 ---
Stay tuned. Hopefully we'll see the new Clippers mascot looking like this soon enough: