Kanye West has been tweeting a lot more recently, voicing his desire to create as well as his interest in redesigning the Clippers mascot. With possibly two more albums on the way later this year, it seems that Kanye is looking to keep himself very, very busy. He's also begun mulling over whether he should join Instagram, too. With his tweet sprees gaining him massive amounts of exposure, it would seem wise that Kanye would make the jump to Instagram, too.
"I was thinking about getting an Instagram but only one condition," he wrote. "No one can ask me or try to tell me what to instagram… it's my art. My tweets are a form of contemporary art only compromised by people trying to tell me what to tweet and not to tweet." He finished the series of tweets, saying, "Non artist trying to grab the paint brush."
Check out Kanye's tweets regarding Instagram below.
---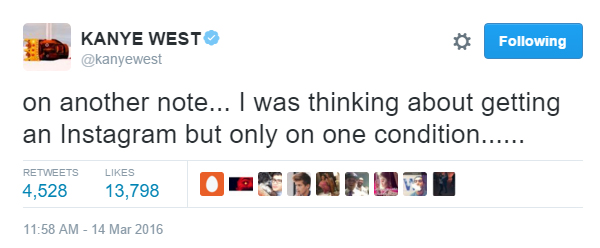 ---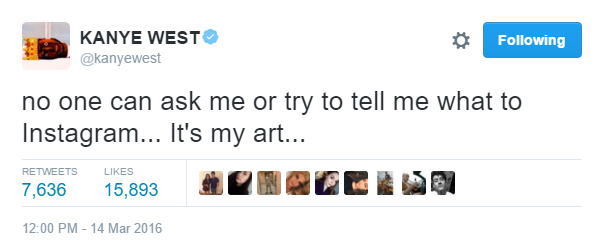 ---
---