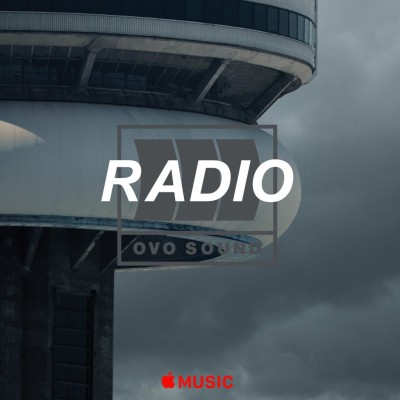 UPDATE 5/3/16:  The full video for Drake's in-depth interview with Zane Lowe has now been made available. Watch their hour-long discussion below.
---
UPDATE: Listen to the full interview here.
---
Drake's new album Views is out now, and alongside the release he sat down with Zane Lowe for a long and very in-depth chat. Sitting in 40's studio in Toronto, Drake broke down his new album, his close relationship with Kanye West, how things are between him and Nicki, and much more. Zane Lowe certainly didn't avoid any topics, and it made for a great interview.
Check out some of the highlights from hour long conversation below.
---
On making What A Time To Be Alive:
"There are songs I heard in [Future's] studio that I still think about today…that haven't come out yet"
On making "classic" music:
"I don't want you to get it right away. If you get it right away, there's no risk being taken."
On Views:
"This album is probably my highest level of vocal performance."
"I was listening to Stevie Wonder "All I Do" and Alabama Shakes "Give Me All Your Love."
"The album is based around the change of the seasons in our city. It starts out in the wintertime… That was what I used to tie it all together."
"It was important to make the album here [in Toronto] during the winter."
"It's a constant stream of my emotions at this time, whether it be in love, in life, in this business."
"I never set out with malicious intention, I'm just a really honest person…There's some harsh truth on this album."
"It wouldn't be a record without Rihanna. We do well together as a team."
"I'm trying to make music that transcends gender and nationality."
On "Pop Style":
"Jay didn't really do a verse…Kanye just told me that Jay had done his first couple of lines. It didn't play out the way I would have wanted it to."
On collaborating with Kanye:
"We live up the street from each other. I'll pull up at his house and see what he's doing. We'll just sit and collaborate, that's what music is all about. 'Ye is one of my favorite people. Period. In the world man. I love 'Ye. I grew up with [Kanye] as a role model, he is a reason I am here right."
"We were supposed to do a mixtape together or an album together."
On Skepta:
"We just got to link up and [decide], "What does a Drake and Skepta song sound like?"
"I'm excited to hear his project…"Man" is crazy."
On Toronto:
"I don't want to show up with the super fake American accent."
"It's not buddy buddy out here, it's war man."
"Don't come for the don."
On The Weeknd:
"At the end of the day, that's my guy. We're from the same city, we grew up with the same goal. We spent real time, we put in real work together. I'm proud of his success but…I have nothing but love for everyone over there."
On Nicki Minaj:
"I don't really talk to Nicki. I understand what love is, and I understand her situation. She dealt with me how I expected her to, with class."
On the future:
"I'd love to go back to acting. I feel like I spent a lot of my life honing that craft. [Getting into movies] is the goal. It's all about the right decision."
"I'm working on [UK TV series] Top Boy."