Kanye West said that The Life of Pablo would never be released on vinyl (or any physical format), but a German label named #tidalforall went ahead and pressed 1,000 copies of the album anyway, and they popped up at certain record shops during Record Store Day (April 16).
The album art for the bootleg replaced the bottom photo with one of Italian model Laura Cremaschi (specifically, this photo from 2013), and it looks like there are a few different editions of this pressing: some are clear plastic, some are pink, and a black version might exist somewhere, and these records feature different versions of the album. Some versions play "Facts" twice (like the original version of the album), while others do have "Fade" in the tracklist.
The bootleg was originally available for purchase on vinyl-digital.com (the listing has been taken down), but copies are now popping up on eBay for upwards of $60. Although Record Store Day gave the bootlegs more widespread attention, it appears these fraudulent records have existed for at least a few weeks.
---
---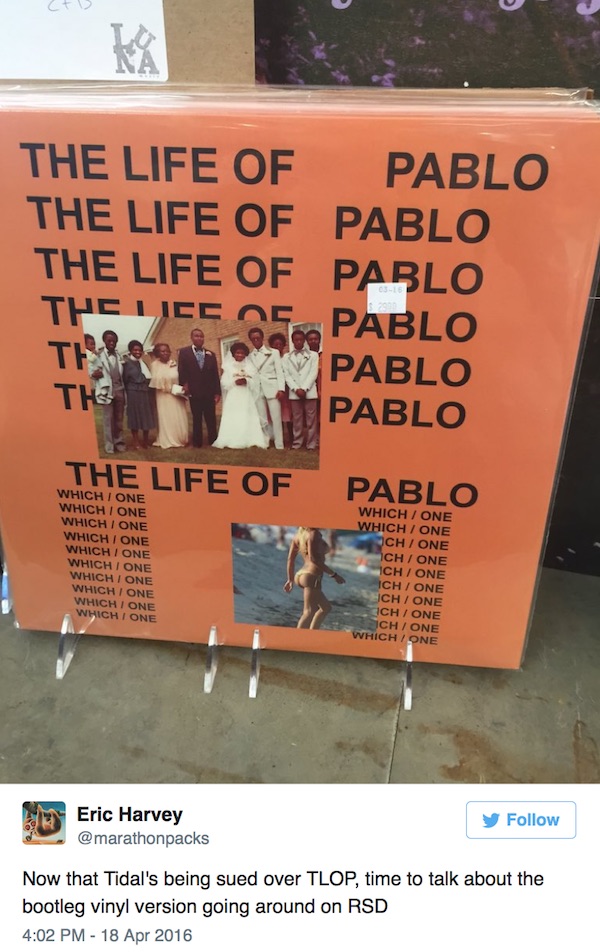 ---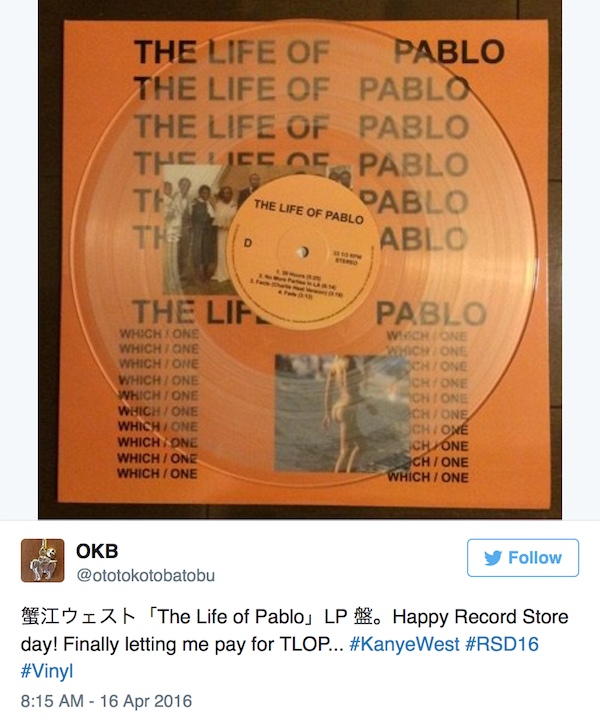 ---