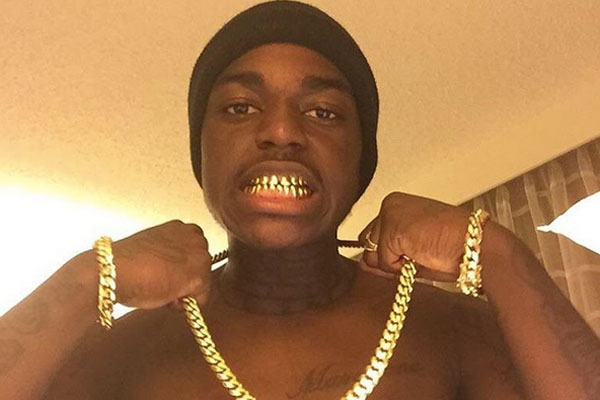 Yesterday it was reported that buzzing Florida rapper Kodak Black was arrested. Photos and videos began to surface online during the afternoon of Kodak being placed into a police vehical. The 18-year-old rapper has had some trouble with the law in his past, and
According to reports from XXL, Kodak was arrest on several charges. The list of charges includes marijuana possession, possession of a weapon or ammo by a convicted felon, as well as various traffic violations. As of right now, there is no update on when or if he will be bailed out soon. But we're hoping to hear some positive news about the rising rapper soon so that he can release his forthcoming mixtape called Project Baby 2.
When we spoke with Kodak last year, we asked him if he'd be making more of an effort to stay out of trouble now that his music is doing so well. "Of course. I ain't even gotta speak about that," he told us. "That's just common sense, you know. Fuck the law though… I hate the law. I'm just outchea, you know? So sometimes the law don't like that. But it's not like, 'Oh I wanna go to jail, lemme go to jail.' I just be outchea and when you outchea, that's what come with it."
View the footage of his arrest below.
Kodak Black was just arrested. pic.twitter.com/MLpKyLZz0L

— DJ Akademiks (@IamAkademiks) April 21, 2016