If for some reason you forgot, Kid Rock is an American badass, a devil without a cause, and a master of Twitter. He's an American badass because for a brief (great) moment in time in the WWF, The Undertaker used Kid Rock's "American Badass" as his entrance music. He's a devil without a cause because his album 1998 album Devil Without a Cause sold over nine million copies. And he's a master of Twitter because… well, let's take a look.
A couple weeks ago Kid Rock made headlines when he fired off this gem: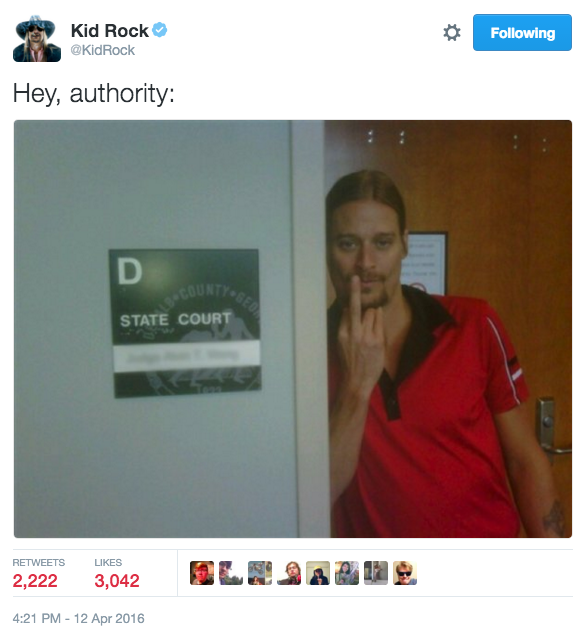 Outstanding. But if you're thinking Kid Rock is a one-tweet-wonder you're sadly mistaken. Kid Rock's been doing this damn Twitter thing, and his account is perfect in all aspects. For starters, let's take a look at the 14 accounts that Kid Rock follows on Twitter.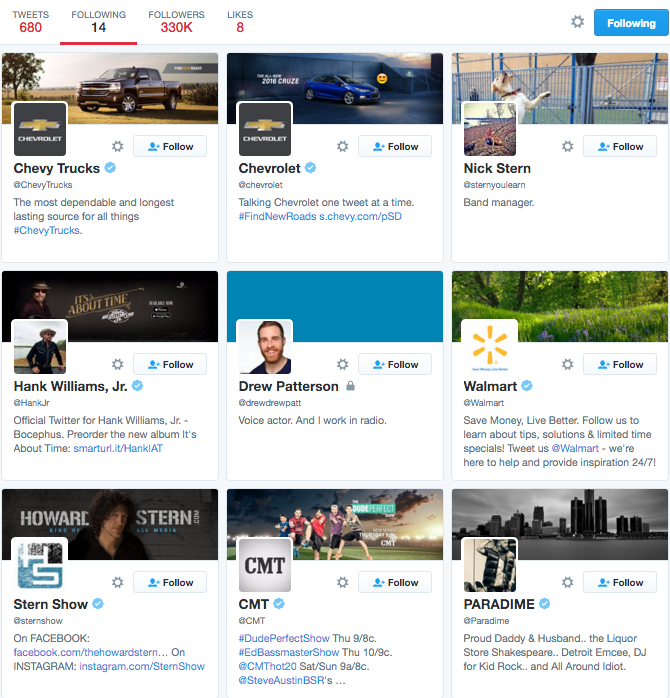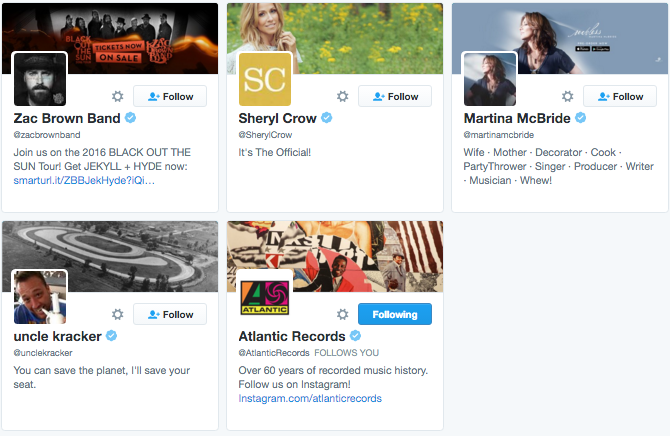 ---
Not just the official Chevrolet account, but also Chevy Trucks. Walmart, Hank Williams Jr., Uncle Kracker, Sheryl Crow… Kid Rock is so on brand it's amazing.
He's also extremely consistent with his tweets: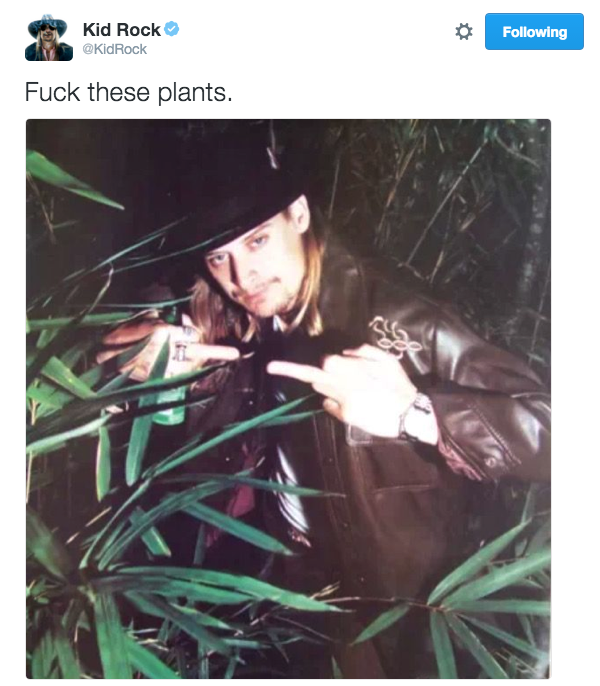 ---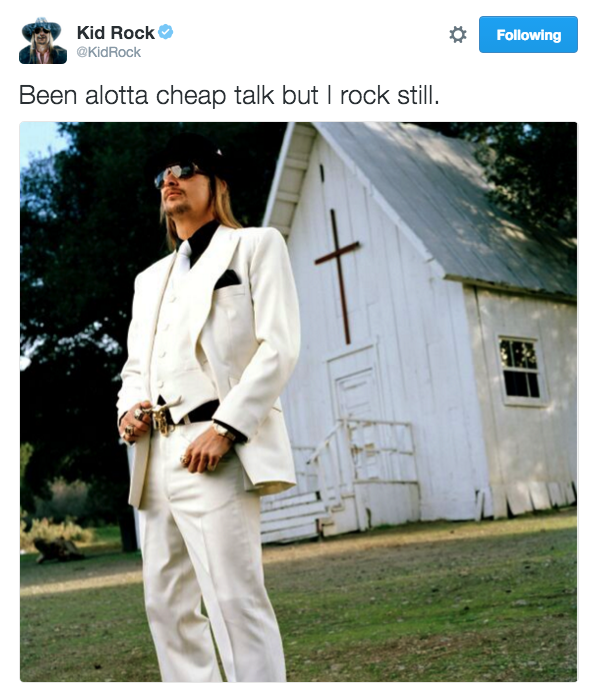 ---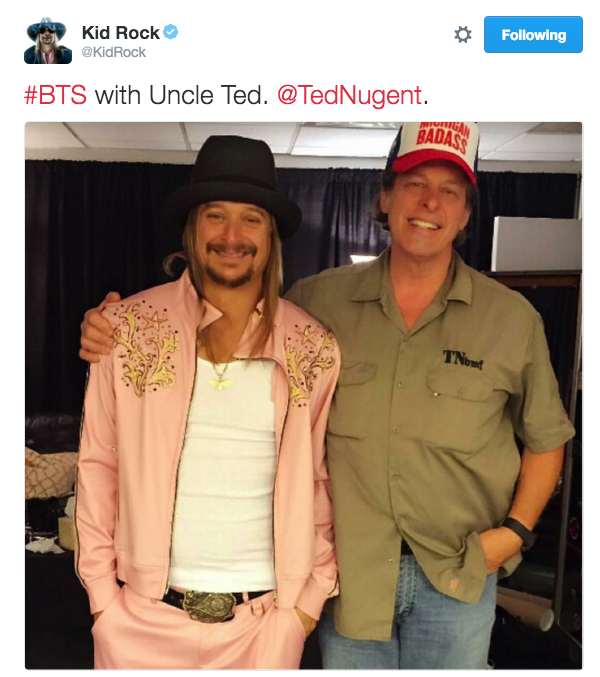 ---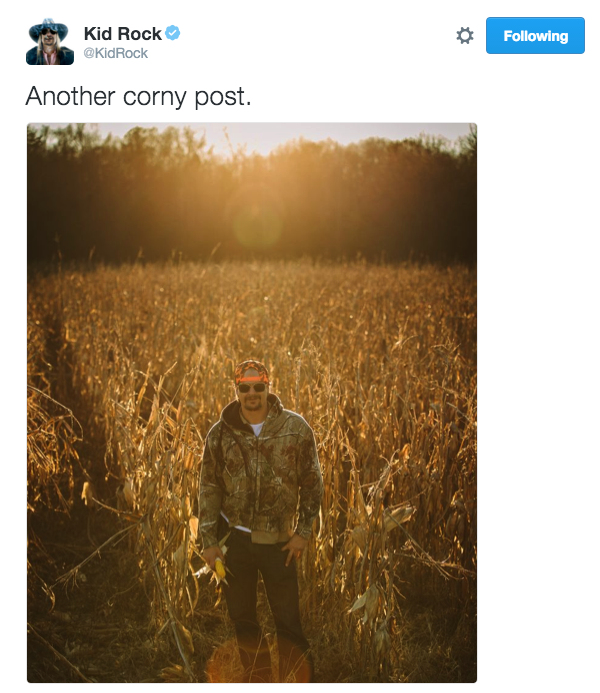 ---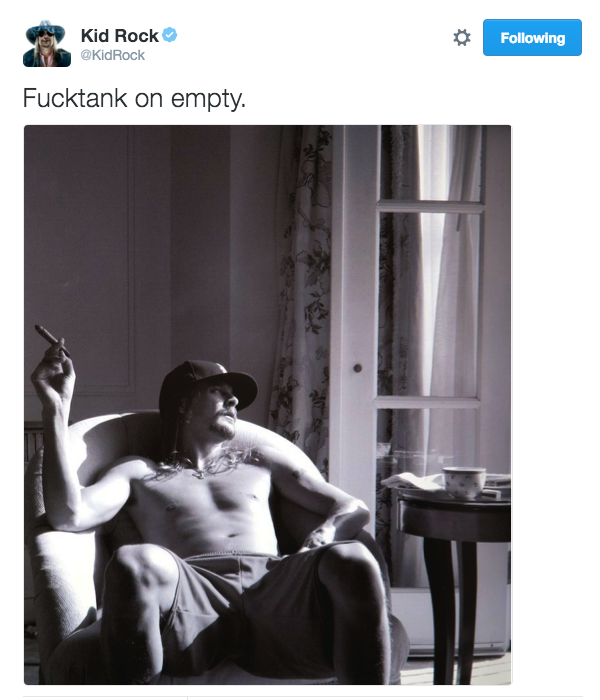 ---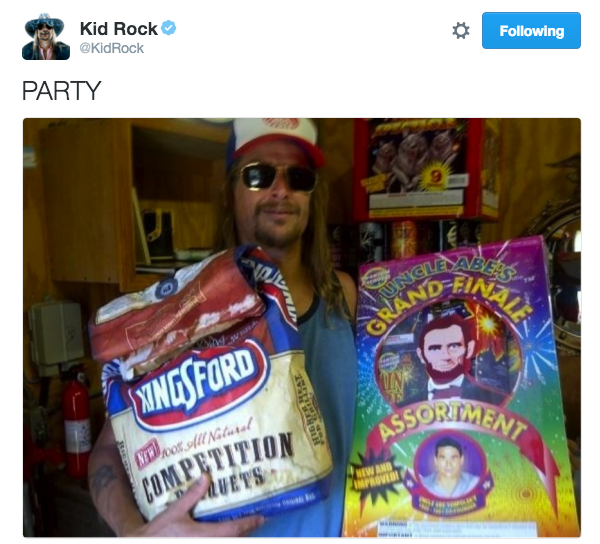 ---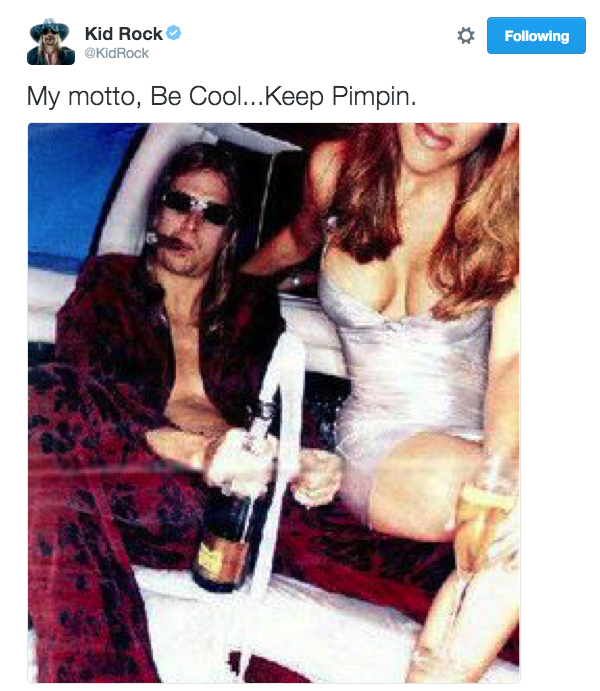 ---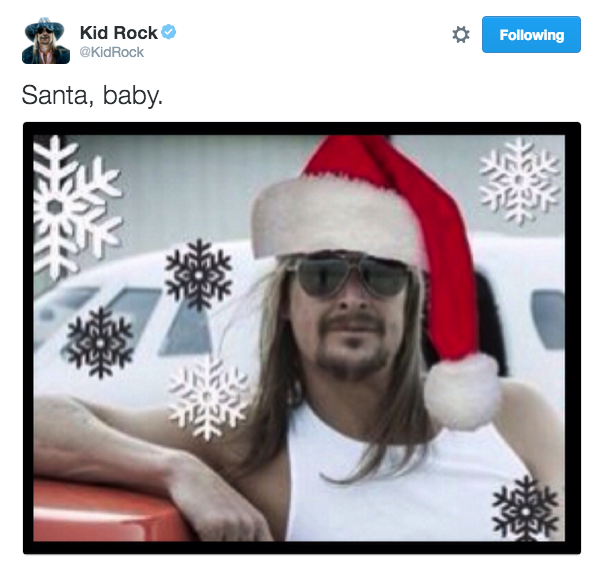 ---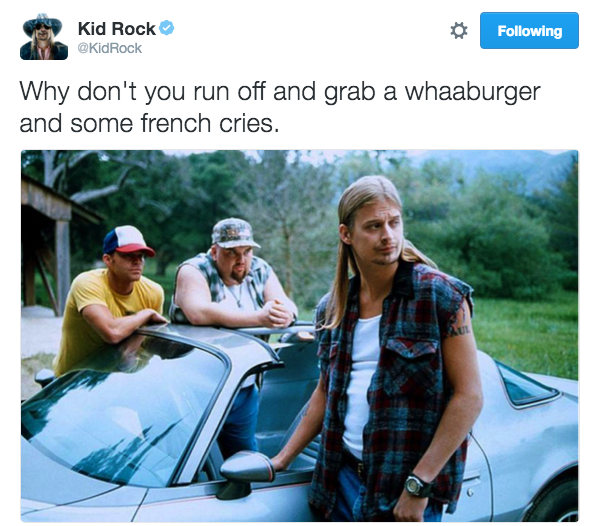 Protect Kid Rock at all costs.