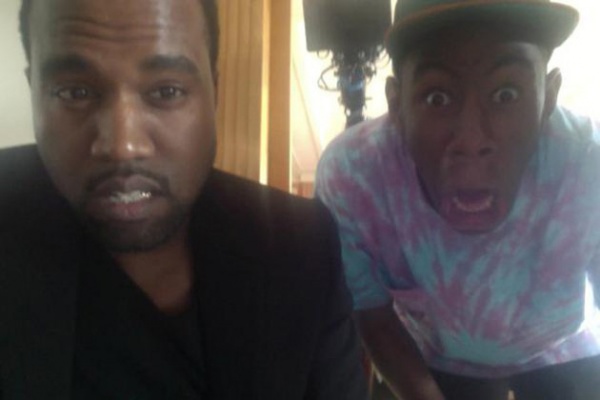 Tyler, The Creator sure loves Kanye West's "Freestyle 4": He was seen getting down to the song a few times over the past couple months, then he recorded a freestyle on the track's beat, titled "What The Fuck Right Now." Most recently, he performed the song life for the first time, during the first show of his North American tour last night in Los Angeles.
Last night was the first of a string of California shows over the next couple weeks, so find those dates here.
Watch a clip of Tyler performing "What The Fuck Right Now" below.
---
.@fucktyler performing his "What The Fuck Right Now" song with Kanye's #Freestyle4 beat last night. pic.twitter.com/PGTwdp1ZEA

— TeamKanyeDaily (@TeamKanyeDaily) April 2, 2016