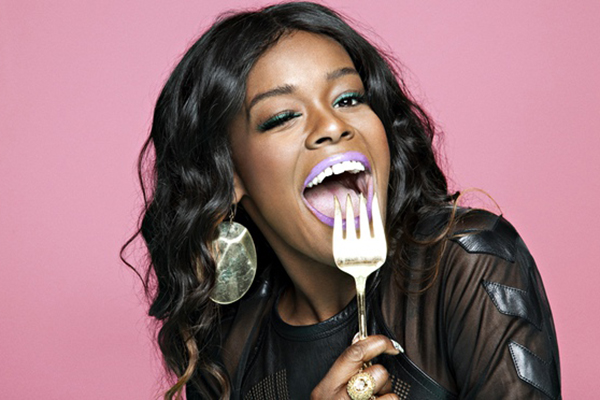 Azealia Banks' recent Twitter tirades, which found her attacking Zayn Malik and child actress Skai Jackson with racist and homophobic language, have resulted in a severe warning from the United Kingdom's Home Office. The government department is responsible for immigration and domestic security pertaining to travel and border control.
Music publication NME acquired an official statement from the Home Office, which notes the following: "Coming to the UK is a privilege, and we expect those who come here to respect our shared values. The Home Secretary has the power to exclude an individual if she considers that his or her presence in the UK is not conducive to the public good or if their exclusion is justified on public policy grounds."
The Harlem rapper's attacks began with a social media post that hoped to implicate Malik in copying her artistic direction. This morning, Banks targeted the UK grime scene and its members with a series of tweets that attempted to elevate stateside hip-hop beyond its English counterpart. Moments ago, Twitter indefinitely suspended her account.
We will update this story when the Home Office arrives at a conclusive decision regarding Banks' eligibility to enter the UK. Last summer, the Home Office banned Tyler, the Creator for three to five years. Press received the same statement as that provided to NME today.
---