Azealia Banks found herself in a Twitter beef with Zayn Malik yesterday, after claiming that his latest video took a little too much influence from her work. After hearing about the claims, Zayn tweeted, "No lies… I see you reaching but I don't care." He followed up the tweet, saying, "My @'s too good for you." Azealia noticed the tweets, and believing them to be directed at her, launched into a twitter rant at the former One Direction member.
She responded, first comparing the Metacritic averages of her releases with his, before directing a number of racist and homophobic remarks at Zayn. Calling him a "curry scented bitch," before calling him a "faggot." While some of her more extreme tweets have been deleted since, the majority of her comments remain. One of the tweets, The Independent reports, featured her responding to a Capital Breakfast tweet with a picture of him, saying, "This is the face he made when capital fm held auditions at the refugee camp for refugees best talent!"
Hours after her string of increasingly offensive tweets began, Zayn responded, remarking, "why you been saying nasty things about me? I wasn't talking about you lol?" She continued her series of tweets, ignoring what Zayn said about the original tweets that set her off. Azealia was due to play Rinse's Born & Bred festival this weekend on May 15, but after her tweets, Rinse announced that they have canceled her appearance at the festival.
Announcing the news on Instagram, the post said that the festival "is a celebration of rave culture and has been created for EVERYONE. We celebrate inclusivity and equality." Before Rinse announced the news, numerous acts playing the festival expressed their disappointment at Azealia's comments, with Logan Sama saying, "If she is playing Born And Bred festival, I'm boycotting it."
After Rinse canceled her performance, she began tweeting about her opinions regarding grime and UK rap, calling the British rap scene in particular "a disgrace to rap culture in general." After ending one of her tweets with "#GRIMESUCKS," she tweeted, "Rap/Hip-Hop culture is AMERICAN in its PUREST form. UK rappers NEVER have swag. It's ALWAYS FORCED."
See some of her tweets below.
---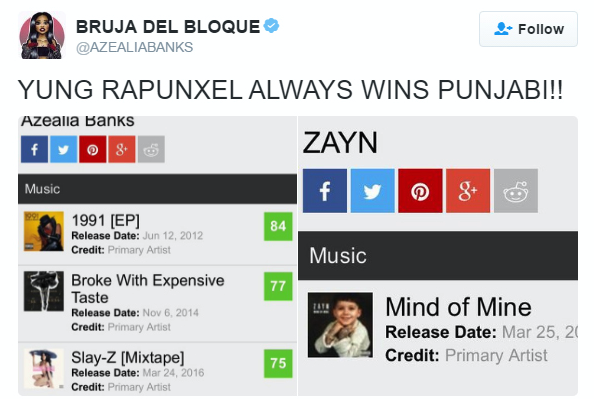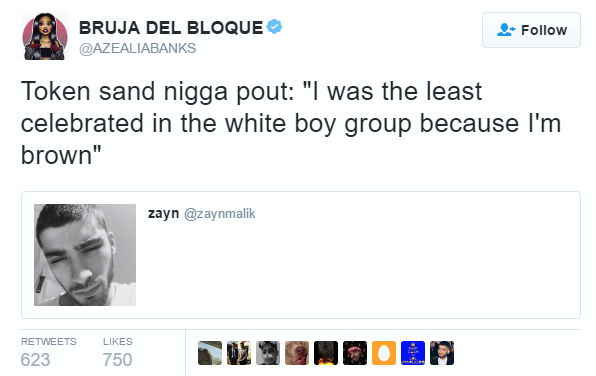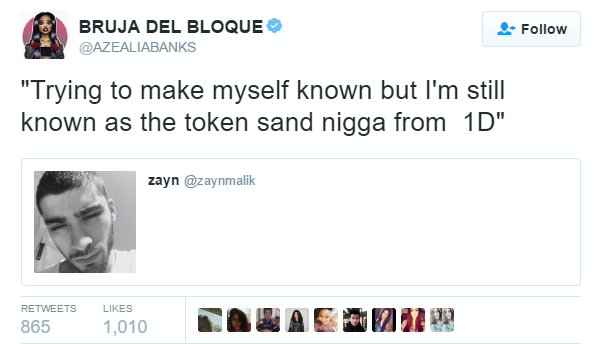 ---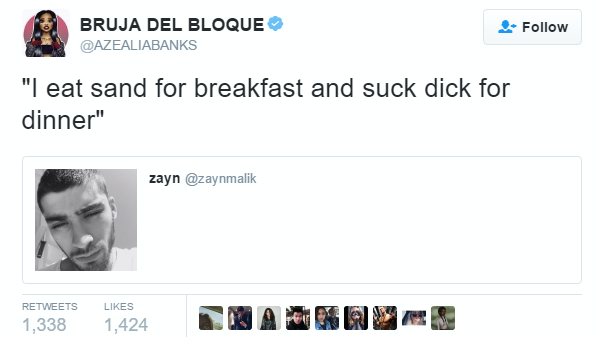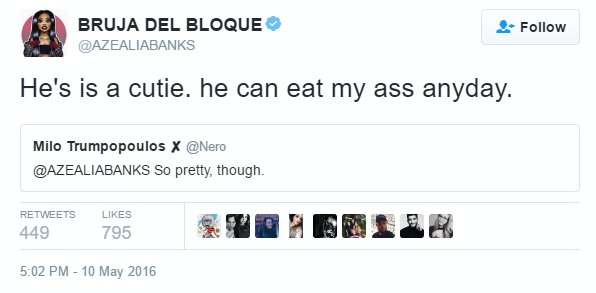 ---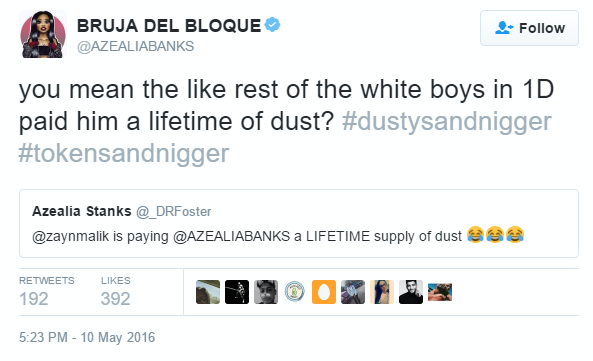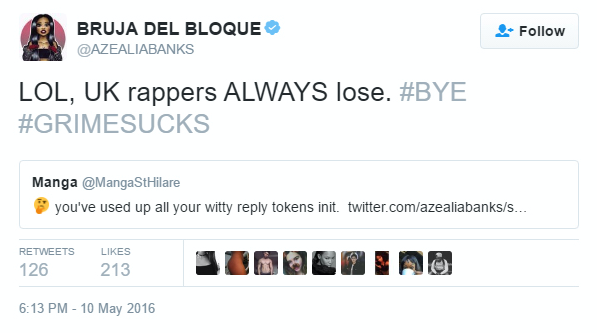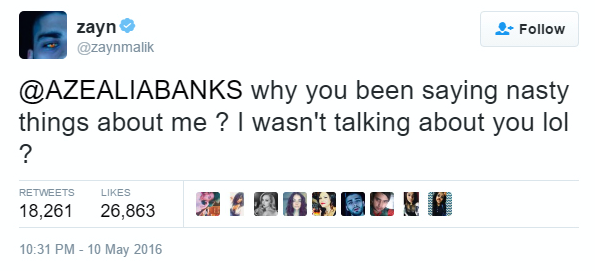 ---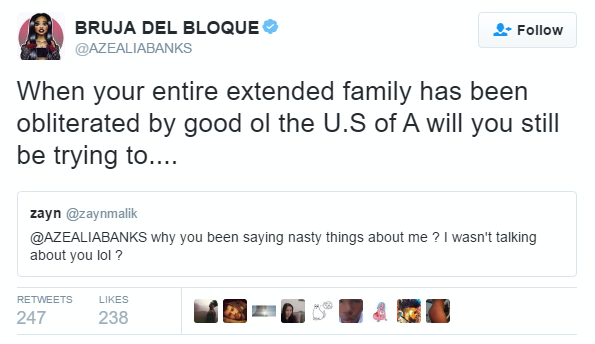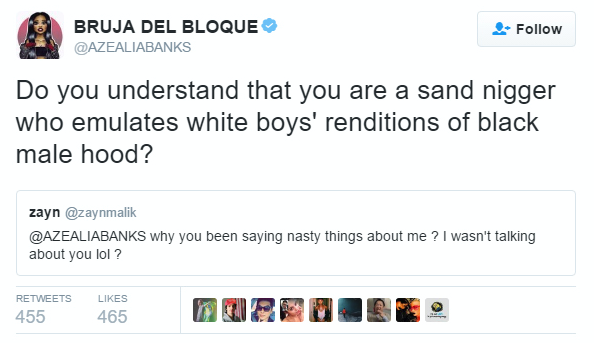 ---