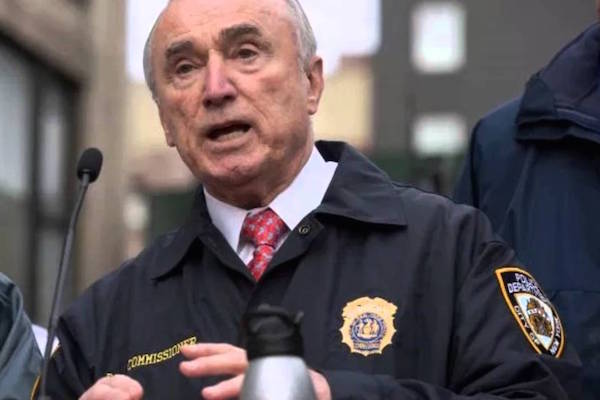 A shooting at T.I.'s concert in New York last night left one man dead and three others injured. While details from the night are still emerging, NYC Police Commissioner William Bratton quickly made his feelings known during a radio interview with WCBS earlier today:
"The crazy world of the so-called rap artists who are basically thugs that basically celebrate the violence they've lived all their lives and unfortunately that violence often manifests itself during the performances and that's exactly what happened last evening."
Bratton is an old-world cop. He's been doing this for decades, and this is his second stint as New York's commissioner, having previously held the title in 1994 during Giuliani's crackdown on crime.
This time around, Bratton has presided over an era of unprecedented departmental corruption and broken windows policing has resulted in a fractured relationship between the city's police and its citizens. These latest comments will not help to ease the tension.
"The background of a lot of these young people, they are significant artists in that world…but unfortunately the lifestyles that they lived… follows them into the entertainment world," Bratton continued.
"It's unfortunate. You'd like to think that with all the wealth that comes from the fame, that they'll be able to turn their lives around but they continue hanging out with the same people they hung out with when they came out of that world of desperation, poverty, and crime."
Stream Bratton's radio interview below starting around the 1:30 mark, via Buzzfeed.