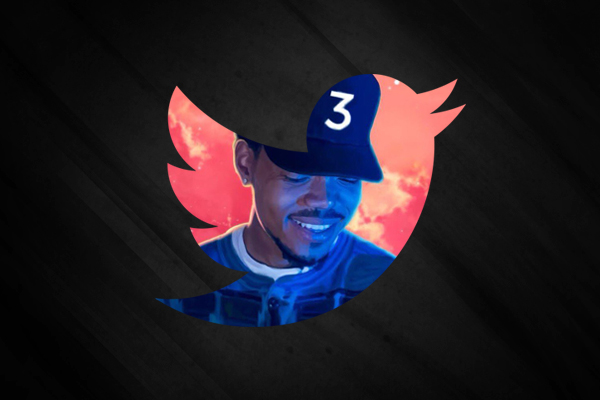 In the week following the release of Chance The Rapper's new mixtape, Coloring Book, his goal of making "bars so hard that there ain't one gosh darn part you can't tweet" has come true—literally.
Every line of the mixtape has been tweeted, adding to the 1.4 million total tweets about Chance and #ColoringBook since its release last week (according to a rep at Twitter). Along with these numbers, the most tweeted song titles and lyrics have been revealed as well. "Mixtape" takes the honor as the most tweeted song title and "when the praises go up" from "Blessings" is the most tweeted lyric.
Check out the full rankings below.
---
Most Tweeted Song Titles From 'Coloring Book'
1. Mixtape
2. Juke Jam
3. No Problem
4. Blessings
5. Same Drugs
Most Tweeted Lyrics From 'Coloring Book'
1. "when the praises go up"
2. "we don't do the same drugs"
3. "blessings keep falling in my lap"
4. "Kanye's best prodigy"
5. "believe in the kingdom"
6. "don't believe in kings"
7. "no twitter in heaven"