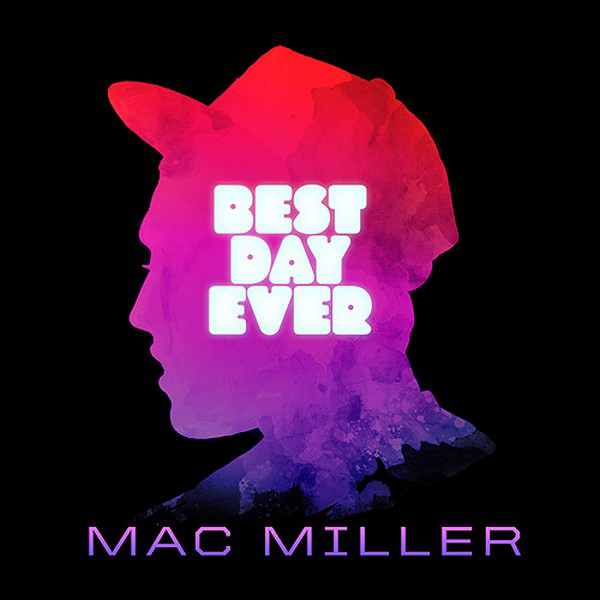 After igniting his career back in 2011, Mac Miller's Best Day Ever mixtape will finally see a commercial release on its fifth anniversary through Rostrum Records.
In addition to CD and vinyl versions, the re-mastered 16 track album will also be available on all streaming services on June 3.
Home to his hit "Donald Trump," the commercial release's timing couldn't be better given the current presidential race, but apparently that was a happy accident according to Rostrum Records President Benjy Grinberg, who told Billboard: "The album includes Mac's biggest single to date, 'Donald Trump,' but that's just a coincidence. We set the clearance into motion almost two years ago (well before Trump announced his presidential run).
---
Best Day Ever Tracklist
1. "Best Day Ever Intro" produced by I.D. Labs
2. "Get Up!" produced by Teddy Roxpin
3. "Donald Trump" produced by SAP
4. "Oy Vey" produced by I.D. Labs
5. "I'll Be There" (featuring Phonte) produced by Beanz 'n' Kornbread
6. "Wear My Hat" produced by Chuck Inglish
7. "Wake Up" produced by SAP, I.D. Labs
8. "All Around the World" produced by Just Blaze
9. "Down the Rabbit Hole" produced by Blue (of The Sore Losers)
10. "In the Air" produced by Ritz Reynolds
11. "Play Ya Cards" produced by Chuck Inglish
12. "She Said" produced by Khrysis
13. "Life Ain't Easy" produced by I.D. Labs
14. "Snooze" produced by I.D. Labs
15. "Keep Floatin'" (featuring Wiz Khalifa) produced by I.D. Labs
16. "BDE Bonus" produced by I.D. Labs