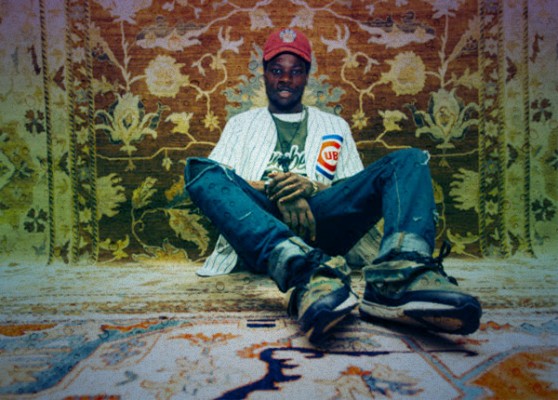 The New Wave is a feature we'll be presenting every Tuesday. It will highlight one song we're currently obsessed with, by a new or rising artist.
---
What we say:
Femdot's fo(u)r EP is strong from front to back—the Chicago rapper's energy is unbridled, and the sample-driven production is both sonically addictive and full of playful, purposeful references. "97′." uses a snippet of Seals & Croft's "Sweet Green Fields," as a launchpad—the song made famous in Busta Rhymes' "Put Your Hands Where My Eyes Can See."
More important, however, is Femdot's rework. There's hardly room for a breath in Femdot's verses—it sounds like he's rapping with his eyes closed, transported into a meditative, half-conscious state. And that's just the first half—when the switch happens and sherrenolivia drops in with some extra silky vocals, you know you're hearing something special.
What he says:
"97′." was probably the easiest song to make on the entire project. Definitely felt super natural. "97′." really encompasses the direction of the sound that I want to go for and it's super dope that people are gravitating towards it.
My inspiration in general comes from more new jack swing R&B, along with a variation of rap influences. I don't want any people to group me as a certain style of rapper, like backpack or etc., it's so much more than that. It's a reflection of who I am. And I, just as anyone else, am a multidimensional person. I am human. So my content and sound reflects that. I speak on what I know.