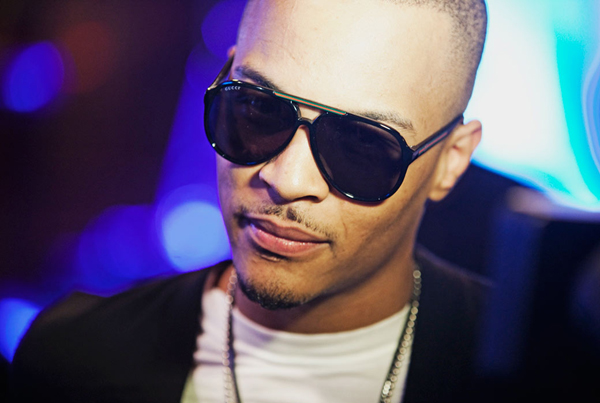 Last night, T.I. was scheduled to perform at Irving Plaza in New York alongside guests Anderson. Paak, Uncle Murda, Maino, and others. According to official reports from the New York Police Department, shots were fired around 10:15 p.m. in the third floor green room area at the venue. T.I. was in the building but not onstage when the shooting occurred.
Pigeons & Planes writer Eric Isom was at the show, and describes how events unfolded for concertgoers:
"I got there around the time the doors opened and the DJs were playing music for hours. I don't think T.I. was there yet, but I saw other guys like Troy Ave and Maino. Around 10 p.m. I went to get a drink. 'All The Way Up' was playing then suddenly a shot goes off. My first reaction was to try and grab my friend, but everyone was already storming the doors. Then another shot goes off and everyone was crouching, trying to get out of there, so I just ran outside and hoped to find my friend.
"There were multiple shots fired but the music was playing at first so it wasn't loud enough to hurt my ears. Then there was a ton of screaming, people were falling and getting trampled, and I got pushed around a little too. Outside some people were running to get as far away from the venue. It was like all you could hear was shots, screams, and then sirens.
"A lot of the people outside were really shaken up and most had never been that close to gunshots. Some people were crying, others just hoping everyone was okay. There were whispers that the people shot may not make it. I left before any of the victims were brought out."
---
This morning, the NYPD released details of the incident, confirming that four people were shot. One of the victims, a 33-year-old male, was shot in the stomach and died at Beth Israel Hospital. The deceased man has been identified as Ronald McPhatter, the bodyguard of Troy Ave. Two other victims, a 26-year-old woman and a 34-year-old man, were transported to hospital "in stable condition" by medics. The fourth victim, a 30-year-old male, was hit in the leg, and made his own way to the hospital.
According to various reports, the fourth victim mentioned in the police report is New York rapper Troy Ave. Management for Troy Ave told Karen Civil that his leg was grazed by a bullet and sources inside his camp told XXL that he subsequently went to hospital.
As of Thursday morning, there have been no arrests, and the investigation is ongoing. Police commissioner Bill Bratton commented on the tragedy: "The crazy world of the so-called rap artists who are basically thugs that basically celebrate the violence they've lived all their lives and unfortunately that violence often manifests itself during the performances and that's exactly what happened last evening."
---