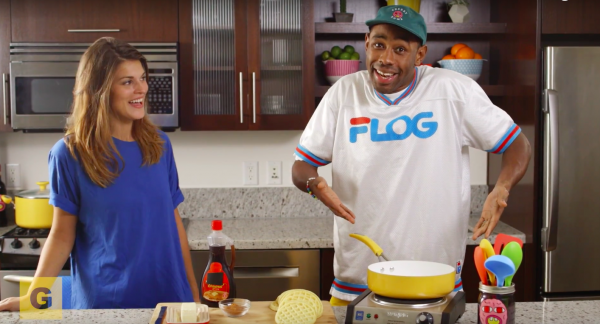 "The food they make on TV is such bullshit."
Golf Media has gifted us with plenty of unique shows, sketches, and radio interviews. One of the shows, THE GREATEST COOKING SHOW EVER, is hosted by Bonnie Lalich and features "regular ass food for regular ass people." The show is entering it's second season on Golf Media, but OFWGKTA recently uploaded one of the earlier episodes to their YouTube channel so non-Golf subscribers can now watch the episode.
In the episode Tyler, The Creator breaks a toaster, stuffs a waffle into Bonnie's mouth, and makes some Eggo waffles that get an 11/10 rating.
Watch the full episode below:
---