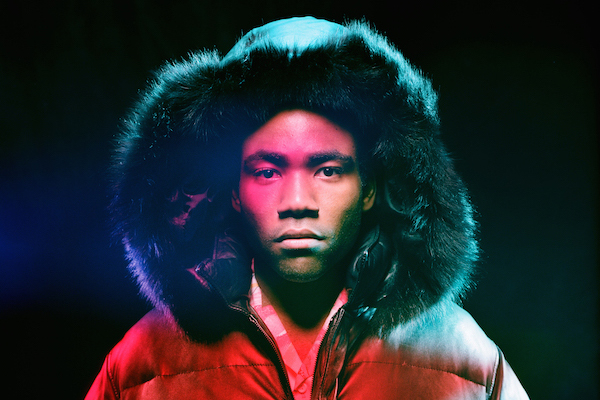 Prior to a lone tweet published last Friday, Childish Gambino maintained radio silence. Some were beginning to wonder if his career had come to an end.
Save for leaked news of a Los Angeles studio session with choral singers, all available information pointed to the would-be truth that was tough to swallow: Donald Glover had sidelined his music persona to focus on Atlanta—the anticipated FX television series that debuts in September—and a burgeoning film career. Glover was reportedly cast for the next Spider-Man movie, which follows a short but strong performance in 2015's The Martian.
Fortunately, the days of silence are numbered. That original tweet—a link to download a newly unveiled and free mobile app called Pharos—revealed a countdown and an unidentified something—UFO, asteroid, whatever else—that shot through space as the night sky shifted. An increasingly visible orb slowly came to resemble our home planet, and the significance of the countdown grew clear: prepare for impact. Heaving, metallic music soundtracked the journey; when sped up, the sounds became choral, a piece of a real Gambino record.
---