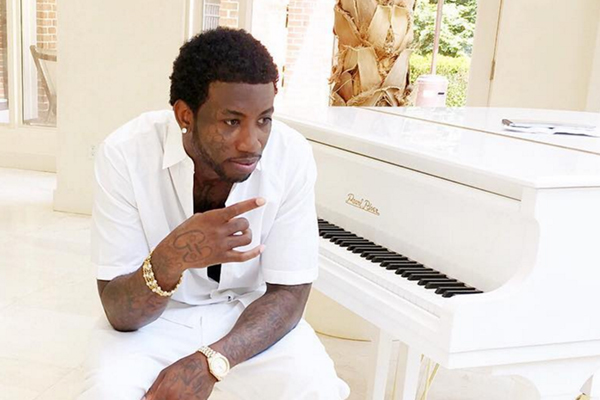 This past Friday, Kanye West stopped by Big Boy's morning show on 92.3 for an interview and while there he shared the first single from the upcoming Cruel Winter album. The single featured most of the usuals from the G.O.O.D. Music camp (Ye, Travis Scott, 2 Chainz, Big Sean) and their newest member Desiigner, but also featured some new collaborators for Kanye: Yo Gotti, Quavo, and Gucci Mane.
Yo Gotti and Quavo's appearances aren't too surprising as Kanye was with Gotti at his album release party and the Migos are on record saying that they have multiple tracks with Mr. West. Hearing Gucci Mane come in after Kanye's "I'm bout to go Gucci in the Gucci store" line shocked the internet though and left listeners wondering how this all came about.
Fonzworth Bentley was able to give us the backstory on this surprise yesterday. During his Twitter Q&A, @TeamKanyeDaily asked: "You briefly mentioned getting Gucci and Kanye together for "Champions," can you tell the story?"
Bentley responded and told the camp that it only took one text message to make it happen.
.@TeamKanyeDaily #askDEREK pic.twitter.com/dbm0cwPQvp

— Derek Watkins (@FonzBentley) June 6, 2016