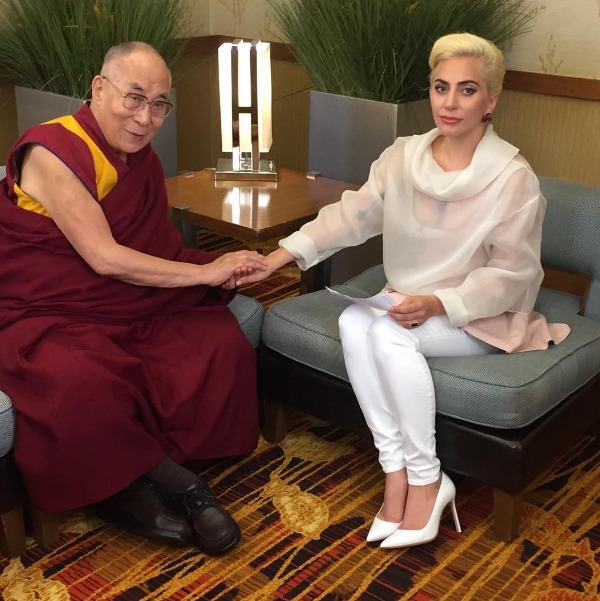 Last weekend, Lady Gaga met with the Dalai Lama to speak about "the power of kindness and how to make the world a more compassionate place." Their 20-minute long discussion was organized as an interactive Facebook live video on Gaga's page for her followers to tune into. However, Gaga was immediately met with backlash she probably did not anticipate.
According to The Guardian, Lady Gaga has now been banned from China. Following her conversation with the Dalai Lama, websites and various Chinese organizations were strictly instructed by the Communist party's propaganda department to stop distributing or uploading Gaga's music. Various broadcasters that are controlled by the Communist party were also told to censor the singer's meeting with the Tibetan spiritual leader who fled China in 1959.
Though the Dalai Lama is known for his dedication to advocating for peace, the Chinese government still views him as a "dangerous" figure with other motives. Hong Lei, a spokesperson for the Chinese government said, "The purpose of his visits and activities in other countries is just to promote his proposal for Tibetan independence. We hope that people from the international community can be fully aware of his true colors and nature."
China has banned songs and videos from Lady Gaga in the past, due to vulgarity. However, it's not certain how serious or different this ban is in comparison.