With the sudden and huge success of mobile app Pokémon Go, El-P decided to quickly poke fun at the phenomenon on Twitter, but ended up getting more than he bargained for. First, he lightly joked about how enthusiastic people get over the game:
---


---
Then the fans started going in on El: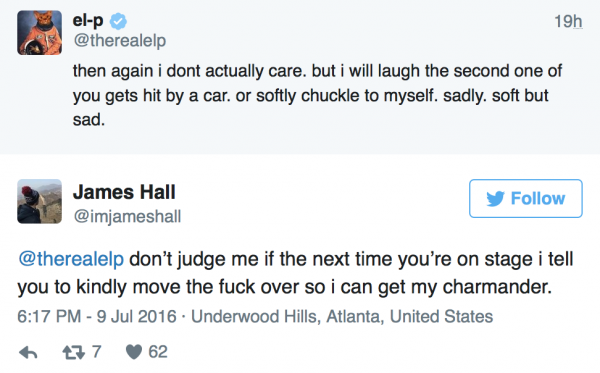 ---
It was at this point that El-P started to relent and show his support for Pokémon: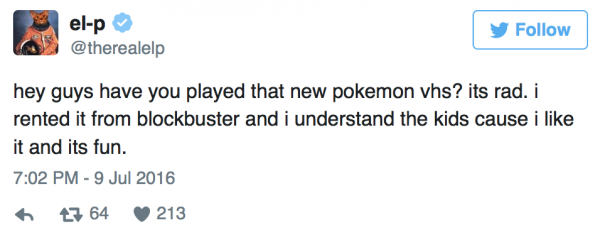 ---
Then, El-P got so on board with Pokémon that he was inspired to rap about it on Instagram:
---
He then decided to challenge fans to remix his a capella, with a free t-shirt and hoodie being offered as the prize. He shared a few of the entries, and they are strong contenders:



---
Only time will tell if El-P actually downloaded the app for himself and is currently walking around trying to catch Pokémon of his own.