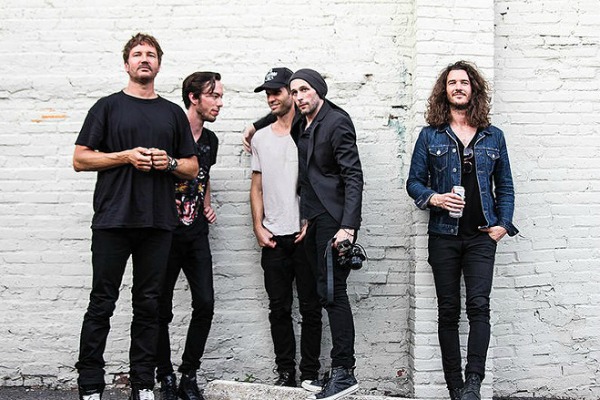 Last night, Third Eye Blind performed during a charity concert held at the Rock and Roll Hall of Fame and Museum in Cleveland. The private, invite-only event was hosted by the Recording Industry Association of America (RIAA). However, because of timing and location, the crowd was filled with quite a lot of Republicans since the Republican National Convention (RNC) is also taking place in Cleveland this week.
During the performance, the band purposely played some of their deeper album cuts like "Non-Dairy Creamer" that featured socially conscience lyrics about issues important to them, but a apparently infuriating for the Republican attendees. The band took the opportunity to speak on their beliefs in front of an irritable crowd who only wanted to hear the hits.
As frontman Stephan Jenkins delivered a speech about equal rights for the LGBT community and tolerance for others, he was met with an abundance of booing from the crowd. In which he responded, "You can boo all you want, but I'm the mother fucking artist up here." But it seems the crowd couldn't pick a side as they immediately began to cheer and sing along as Jenkins transitioned into their hit single "Jumper" after his speech.
As expected, thousands of tweets rolled in from people who were angered by last night's events, as well as by others who applauded Third Eye Blind's stance.
View some of the reactions as well as footage from last night below.
---
Third Eye Blind tonite at #RNCinCLE event: We believe in tolerance, acceptance ?? (Followed by boos) pic.twitter.com/WPRIEMZmEp

— Tina (@tinpant) July 20, 2016
---
.@ThirdEyeBlind trolls #RNCinCLE pic.twitter.com/zXIKWdO5Hj

— Ryan J. Reilly (@ryanjreilly) July 20, 2016