We've been talking about this for years now, and we finally did it. We've got a Pigeons & Planes forum now. Everything should be pretty self explanatory, but get in there and look around, and let us know if you have any questions. There are sections for frequently asked questions and rules that should help to clear things up.
We believe this forum has enormous potential to be a really special community for music fans on the internet, but getting off to the right start is important. Before the trolls start flooding the discussion, get in there and let's set the tone. We've interacted with P&P readers on social media for years now, so we know you guys are smart, thoughtful, and knowledgeable.
Most of the topics are related to music and music news, but we want to point out two aspects to the forum that require a little further explanation.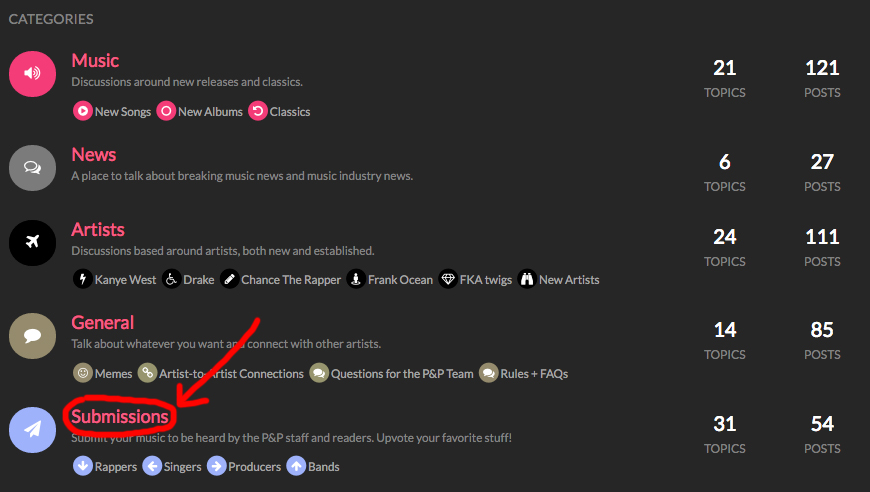 1. Submissions
The Pigeons & Planes team takes pride in the fact that we accept and consider music submissions. There aren't many websites left that still actually listen to submissions directly from artists without labels, PR, or managers. We do this every day. We listen on Twitter and on our email account set up specifically for this purpose. But it's gotten really hard to keep up, and we now get over 1,000 of these a day (shout out to those of you who send the same shit every day—it's annoying but we respect the hustle). 
So from this point on, all submissions go through the forum. We're hoping this will help in a couple of ways. First of all, the entire P&P team can access the forum, so we'll all be able to check things out. We're also hoping the community can help out with submissions, upvoting the music they like, giving feedback, and making the best rise to the top.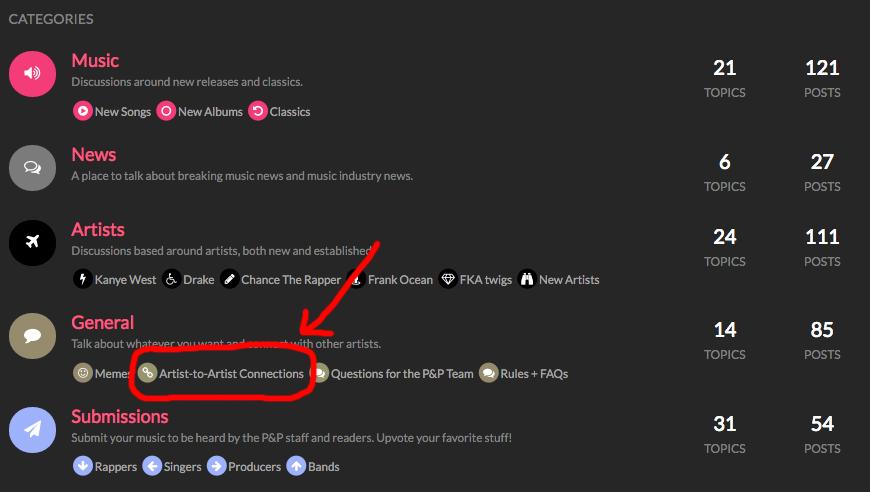 2. Artist-to-Artist Connections
Launching a music career is easier than ever. Technology has almost completely erased the barriers to entry, and this means almost anyone with a computer and an idea can start creating and sharing songs. That said, a majority of the music sucks. Sometimes, artists just need some help. We set up this section of the forum specifically so artists can connect with other artists and get the help they need to make better music. If you're a producer looking for a vocalist, a rapper looking for beats, or a band looking for an engineer, this is the spot.
We're hoping this section of the forum can make the connections that lead to some good music. We'll keep an eye on it and we're open to feedback about how we can make it better. Please use this section responsibly and try to give as much information as you can. It's helpful to include information on where you're from, what sound you're going for, and exactly what you're looking for. Good luck.