Weeks ago, the Frank Ocean spectacle received a jumpstart thanks to the infamous appearance of a warehouse workshop video stream. An Apple Music logo, located above the frame's upper-right corner, has since seared itself into the minds of countless fans who inferred that a release must be imminent. After the leaked Friday release date came and went, and the head-scratching visuals fell into an endless loop, many publications and listeners pointed to the "November 13, 2016" stamp on Ocean's library late slip as the next probable date.
Well, there's reason to believe Boys Don't Cry will arrive far sooner than autumn's end. After seeing several members of Reddit and KanyeToThe attempt to uncover answers by speaking to Apple customer reps via chat rooms, we went to verify their findings. 20 minutes of back-and-forth with an Apple Music employee (who shall remain nameless, but swore he was not a bot) revealed some promising information: Ocean's album is anticipated to drop within the next 24 to 72 hours. 
"What I can assure you is that the album will be released soon," he added. 
Below, you'll find screenshots of our conversation. Anything is possible (especially when it comes to Frank Ocean) but these messages might provide a glimmer of hope. Funny enough, Apple is offering free movie rentals to compensate for the delay, which seems to corroborate the belief that this project was slated to drop earlier.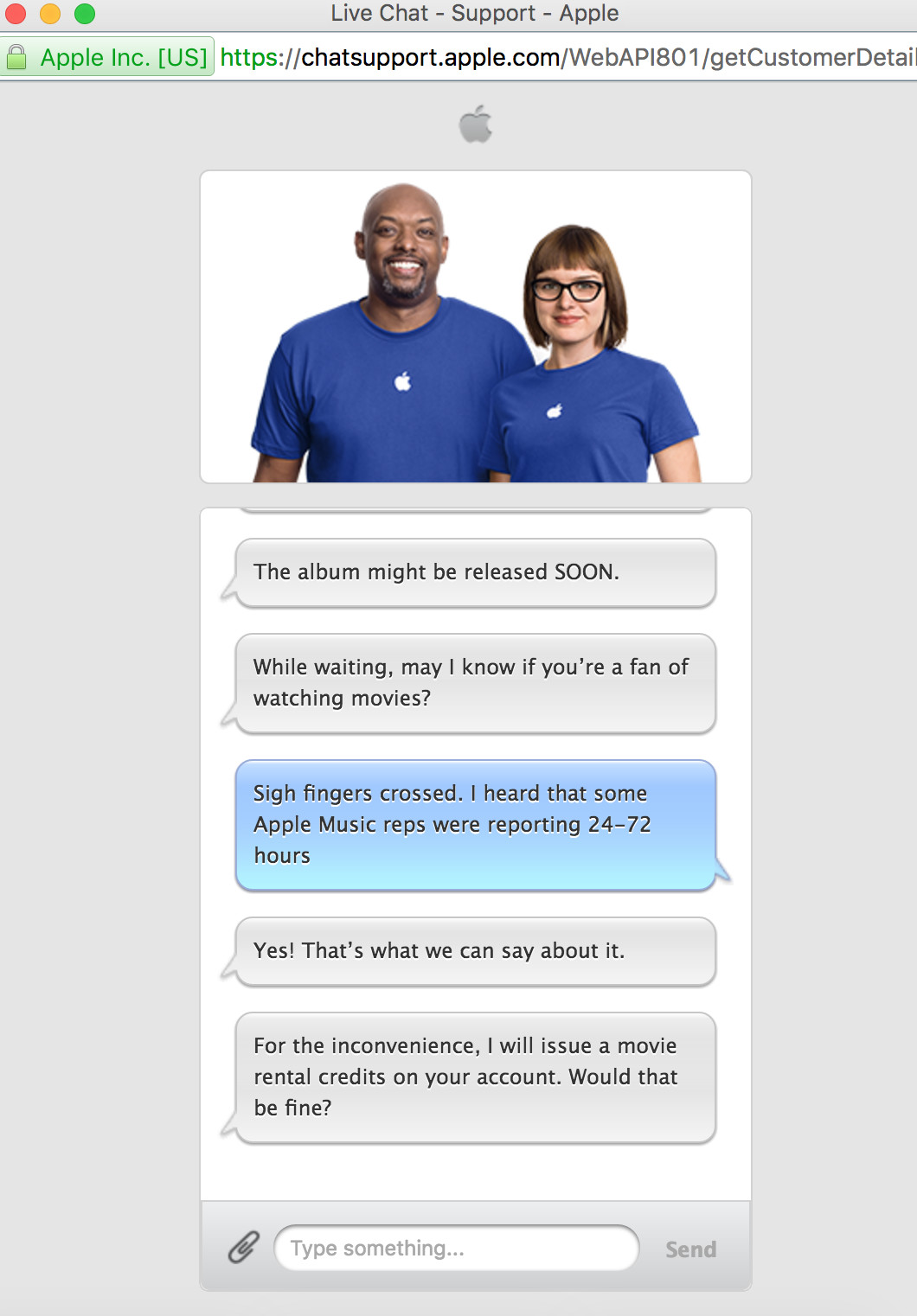 What's more, when asked to explain "content provider," the rep confirmed this meant a member of Ocean's team, label, or the singer himself.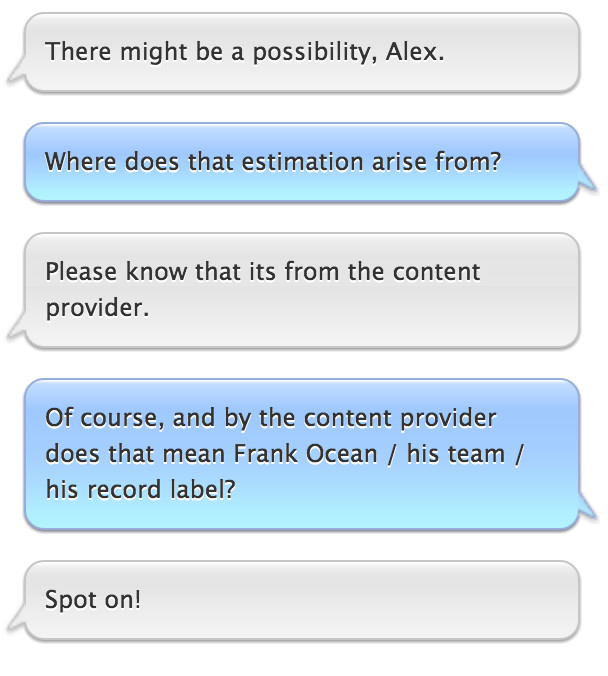 We'll know whether this time frame holds true by the top of next week. Until then, listen to new music from PARTYNEXTDOOR and stay on the look out for Bon Iver's first full-length project since 2011.