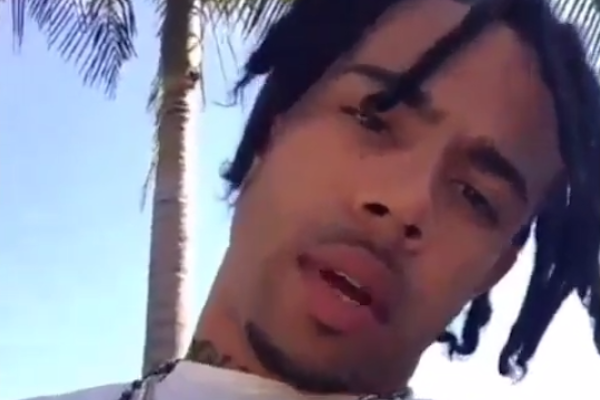 Yesterday, Vic Mensa and his crew went to Barneys to shop. But the group got more than they bargained for when police detained Mensa on suspicion of theft, despite the fact that they had spent $4,000. The rapper took to Snapchat to express his frustrations over the incident.
"I'm tired of dealing with these motherfuckers, man." Vic Mensa is seen sitting on a ledge in the Snapchat alongside his crew, with the two police officers who accused him standing close by. "Over here just giving a n***a trouble for all types of stupid shit. We didn't steal shit. I go in Barneys and spend four racks and get accused of stealing."
Mensa claims in the Snapchat that the police actually didn't have any idea over what the group may have stolen, but detained them simply over the suspicion that they sole. "They don't even know what they think [Vic Mensa and his crew] stole," says Vic Mensa in one of his Snapchats. "You can't be a young black man out here doing anything legal, positive, and you still get treated like a criminal," a clearly frustrated Mensa bemoans. "We don't have to steal shit man, we could buy nicer shit than you buy for your wife for her right now."
Watch Vic Mensa's Snapchats below.