UPDATE 5/10/17: Late last year, it was first announced that Childish Gambino's latest album "Awaken, My Love!" would be available for purchase in a virtual reality vinyl package. Now as the May 19 release date approaches, fans can finally get a better look at the now sold-out set before it arrives in the mail for the lucky earlier birds who placed an order.
The package includes the vinyl album, exclusive booklets, and a virtual reality headset to complete this unique experience.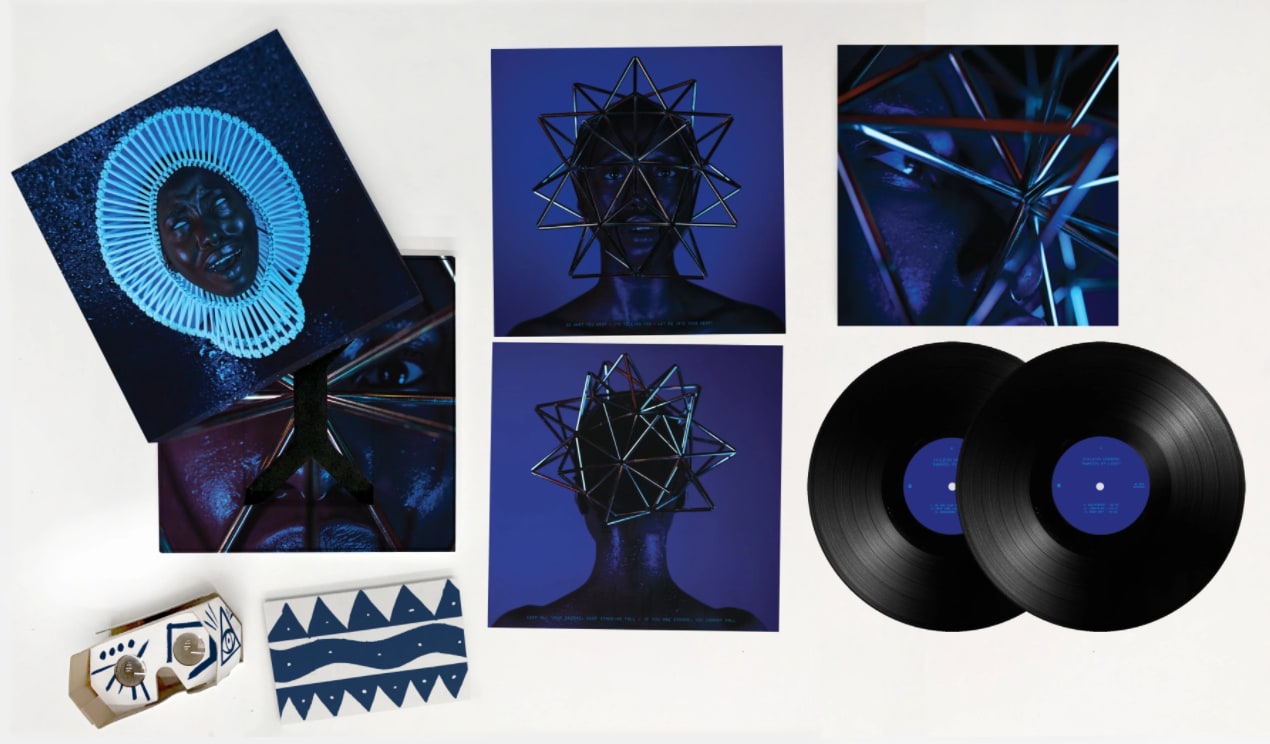 ---
With the December 2 release date of Childish Gambino's next album, "Awaken, My Love" right around the corner, Donald Glover has updated his website with CDs, posters, and limited edition virtual reality vinyl.
The site describes the vinyl fairly ordinarily as an "11 track album on two 45 RPM heavyweight 12" vinyl records," so it's unclear what exactly will make it "virtual reality," but if Glover's history of creating immersive environments around his music is any indication, it should be an interesting experience. Some fans are guessing that it might make use of holographic vinyl technology like this.
The latest surprise from Glover continues his history of unique release strategies, which includes a 72-page screenplay coinciding with his Because the Internet album as well as his Pharos event in Joshua Tree this summer.
We have reached out to representatives with Glover for more specifics about the virtual reality aspects of the vinyl. In the meantime, you can purchase it (along with a complementary poster) at his website here.