If you've been listening to Kendrick Lamar's latest album DAMN. album for the last two weeks, there's a good chance you've been saying "Imma make it look sexy" on repeat for days. Well know you can repeat that line as much as you want, and even add it to your Instagram caption after ordering some new DAMN. merch to rock on the daily, or to his tour this summer.
TDE recently updated their website with new items for fans to collect and wear. Among the bunch are the plain red on white DAMN. logo tee that Kendrick has been seen wearing, as well as the same tee available in black with green letters. The newly available merch also includes three "Kung Fu Kenny" items: a black long sleeve shirt, a yellow long sleeve shirt, and a black hoodie.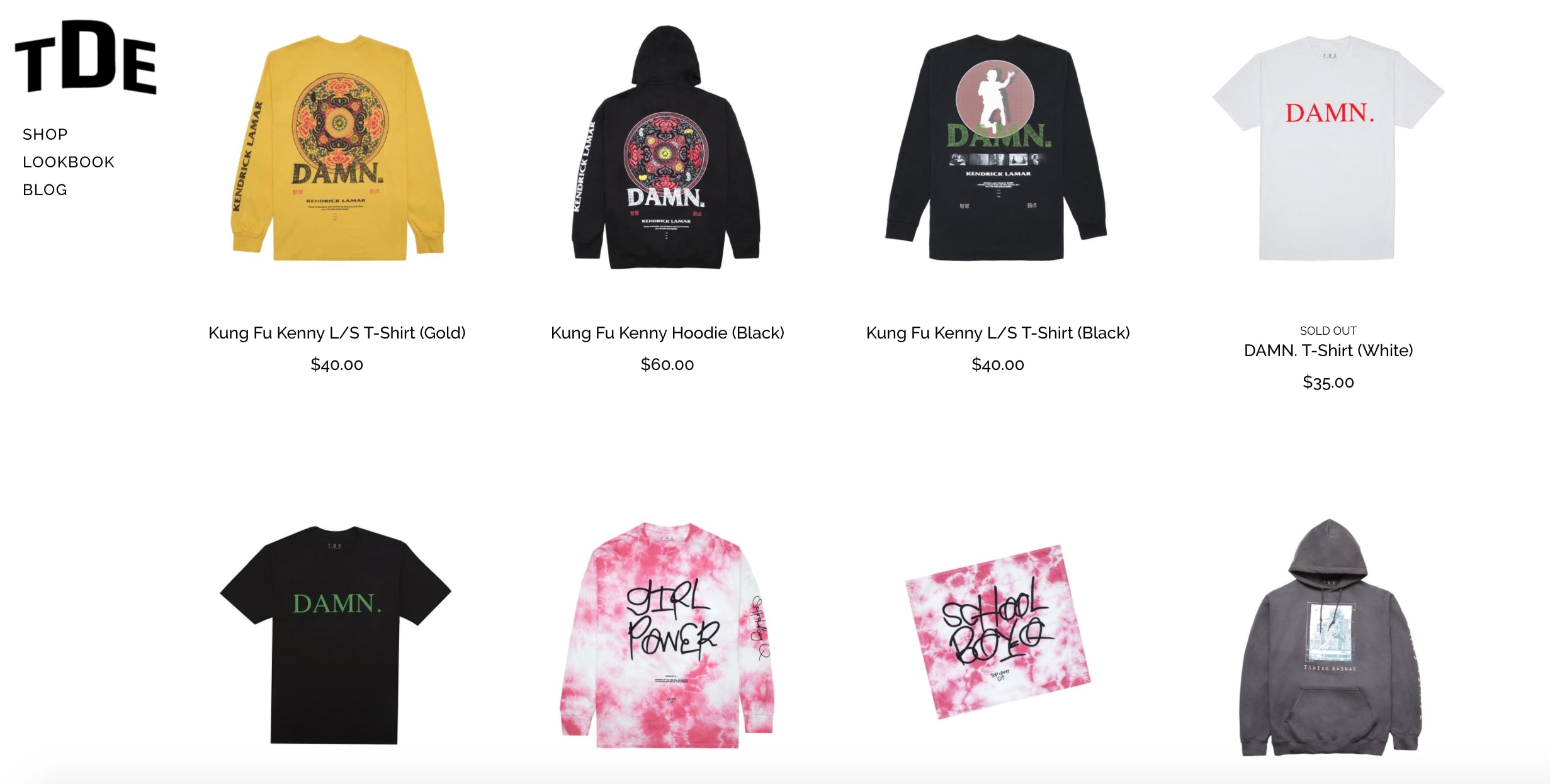 Head over to TDE's official website if you're ready to spend money on some great new merch.