The rule book is torn to pieces.
In 2017, there are no formulas or proven steps that will ensure young artists find success in the music industry. Every day, the rules change. New technologies and social media platforms are always popping up, opening new lanes for creative musicians to take advantage of. Then, they often dry up and disappear as quickly as they arrived. It's an exciting, confusing, and admittedly daunting time to be a new artist.
When we see someone make a big splash out of nowhere, we like to ask them how they did it—with the hopes of gaining a little insight into the current state of the industry as a whole. Hopefully, along the way, aspiring artists looking for the same kinds of success can learn from their story.
Earlier this month, we noticed a relatively unknown producer by the name of JUDGE land a huge placement on Young Thug's new "singing" album, Beautiful Thugger Girls. So, we reached out and heard a story that stressed the importance of persistence and a good connection.
"I have been producing professionally since I was 18 out of Kansas City," JUDGE tells us. "Just selling beats online and working with the artists I knew in the scene and those I could reach through the internet on Soundcloud, etc."
Making beats for local artists and selling instrumentals on PayPal for those that lived outside his area, JUDGE was slowly carving out a living for himself. He had produced for buzzing rappers like Lil Aaron and BONES, but hadn't yet landed a major placement with a mainstream artist.
Then, a door to that world opened up right as he was about to move to Los Angeles. His phone lit up with a new Twitter follower: Geoff Ogunlesi, an A&R at 300 who works closely with Young Thug.
"He randomly followed me and reached out because he heard some of my music that he liked. I can't even remember what," JUDGE laughs. "It was dope because Geoff almost never tweets but I know he still has his ear to the streets and found me."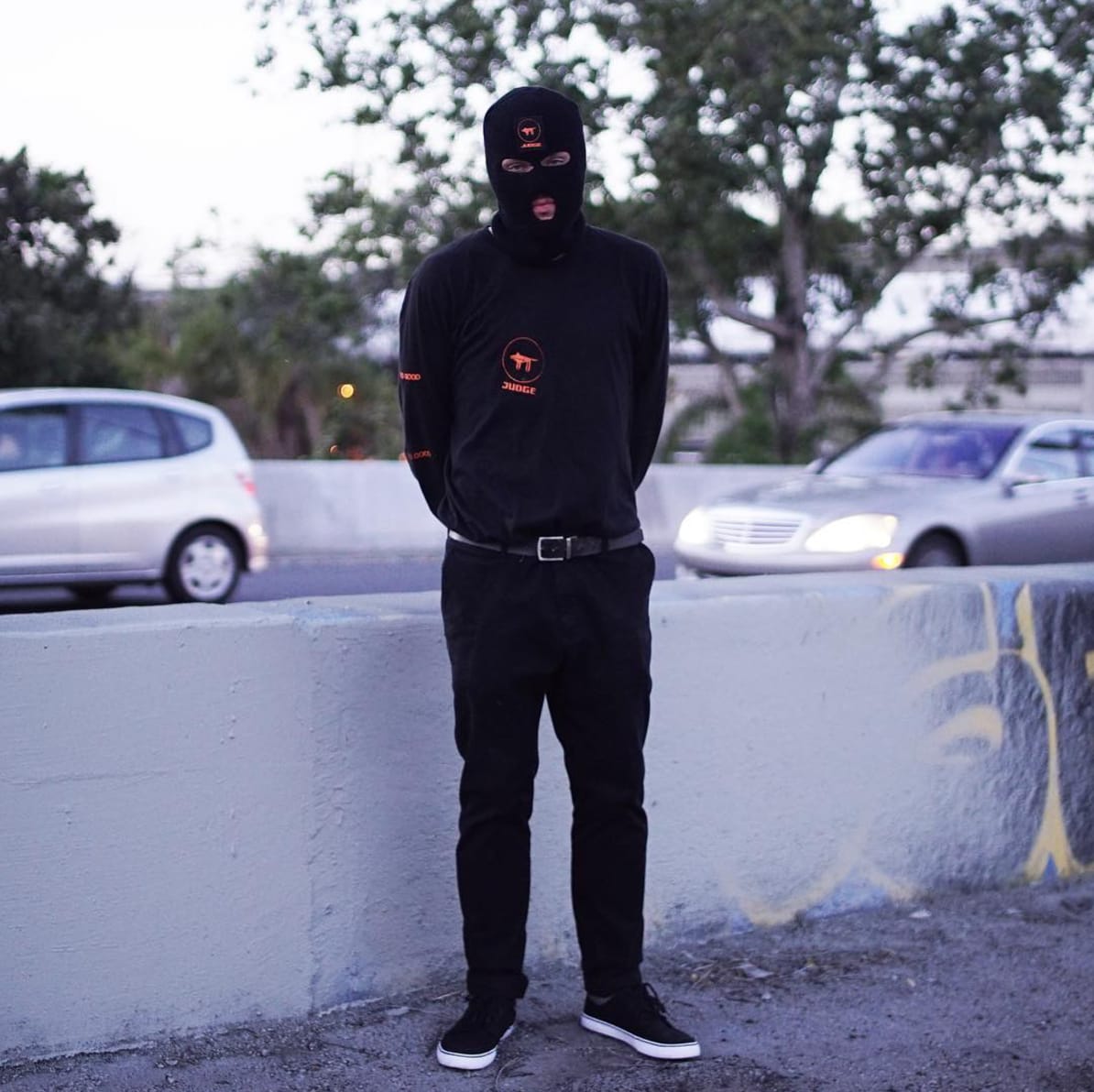 Things didn't progress overnight, however.
"I just started sending him stuff," he says. "Geoff always dug my shit and wanted to put something together with me and Thug, but it just didn't happen for awhile." Never giving up, JUDGE says, "I've probably sent him 75-100+ beats in the past year. Basically he just hits me up every once in awhile and I send him all my new stuff."
In early May of 2017, Ogunlesi called and told him to put a beat on hold. JUDGE says this had happened before and never turned into anything, so he didn't think too much of it at the time. Then, social media intervened again.
"I'm doing a session with Alexander Lewis and T Shyne, who is in YSL and is Thug's homie, and I go outside to smoke," he says. "I saw Thugger's IG story and clicked it, and saw him rapping the last verse of 'Take Care.' Instantly, I knew it was my beat, then I saw him dab right on my 'SOGOOD' tag and I freaked out [laughs]."
Removed from the direct recording process, JUDGE never got another peek at the song until the rest of us did—when the album finally came out.
"That was the first and only time I heard anything before the actual album dropped," he says. "Then a couple weeks later we worked out the contracts/splits and everything. The final sign I knew it was really gonna happen was when the beat (which had been on a private playlist on my SoundCloud to send out to A&Rs for a good 6 months) got struck with a copyright claim from Atlantic," he laughs. "I knew it was really, really on then."
Then, exactly a year after he had moved to Los Angeles, Beautiful Thugger Girls dropped, and he saw that his song "Take Care" was the final track on the album.
Looking back on the whole process, JUDGE stresses the importance of persistence and finding one important, supportive person who believes in your work.
"I met the right guy with good taste who found me and believed in me before anyone else did and just kept working, sending him stuff for a year until we got one," he says. "I feel incredibly blessed and lucky to have worked with, in my opinion, the dopest and most creative/progressive artist in pop music right now—not to mention my favorite artist alive."