Honoring your legends is a delicate task, but in tandem with Eli Lazare, artist Jeff Henriquez painted a striking mural in tribute to the late Prodigy of Mobb Deep. 
Henriquez grew up on Prodigy's music, and was constantly inspired and influenced by his artistry. Choosing which specific picture of Prodigy to recreate was difficult, but their decision lied in selecting an image that was both iconic and captured Prodigy's essence. Looking at the emotion captured in Prodigy's eyes, there's no question they made the right choice.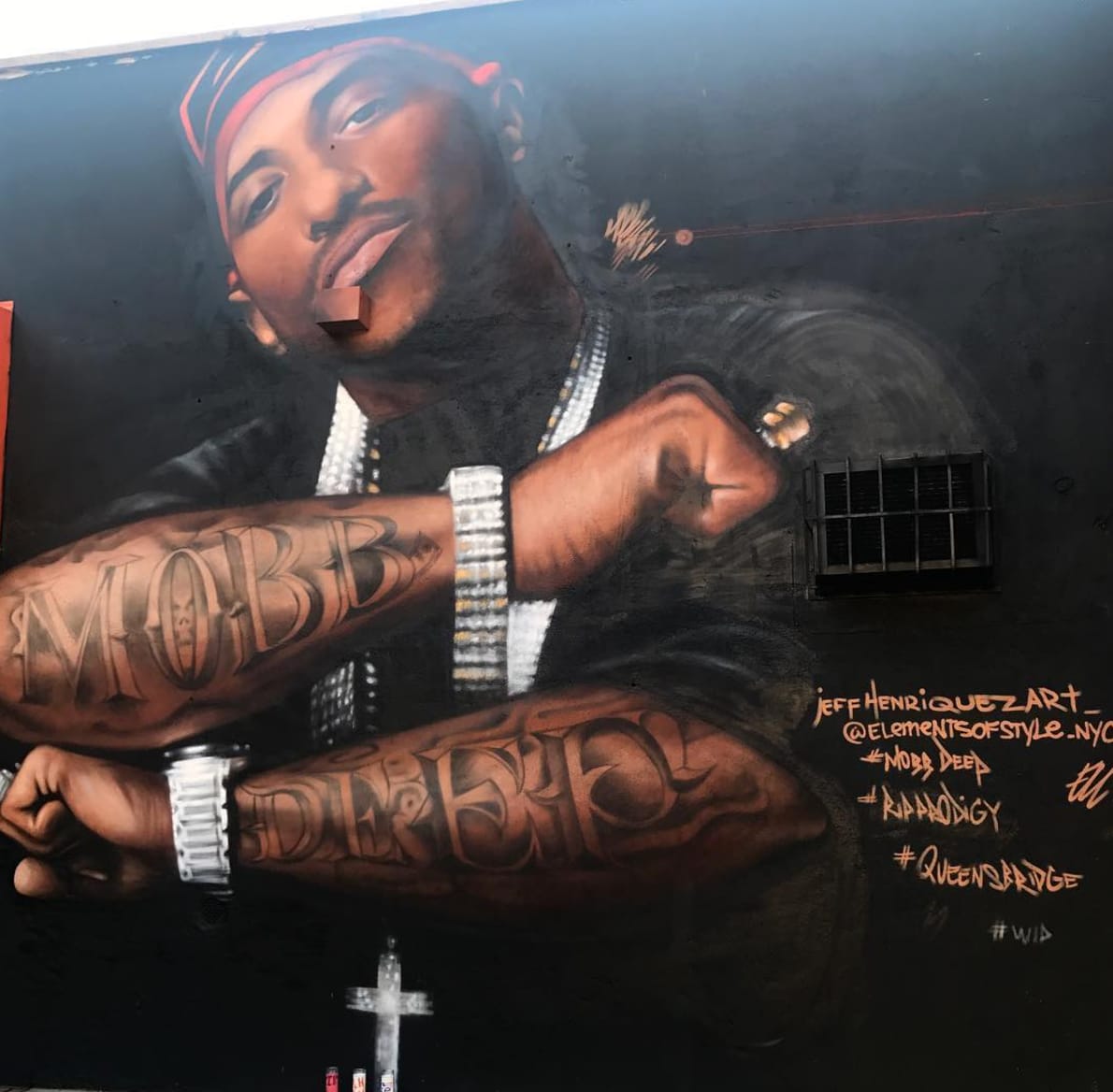 To get the eyes exact, Henriquez had to get down from the scaffold, run across the street, run to another street, and so on to ensure the mural looked good from all angles. This project is the biggest Henriquez has ever done, pushing his limits as an artist much like Prodigy pushed boundaries in his music. His respect for Prodigy runs deep, as he admits: "I could never pick a single line of his. I couldn't bring him down to one quote."
Henriquez's love for Prodigy's music and message is reflected in the meticulous details, and in the unwavering support from the surrounding community. His favorite Prodigy song is, of course, "Shook Ones."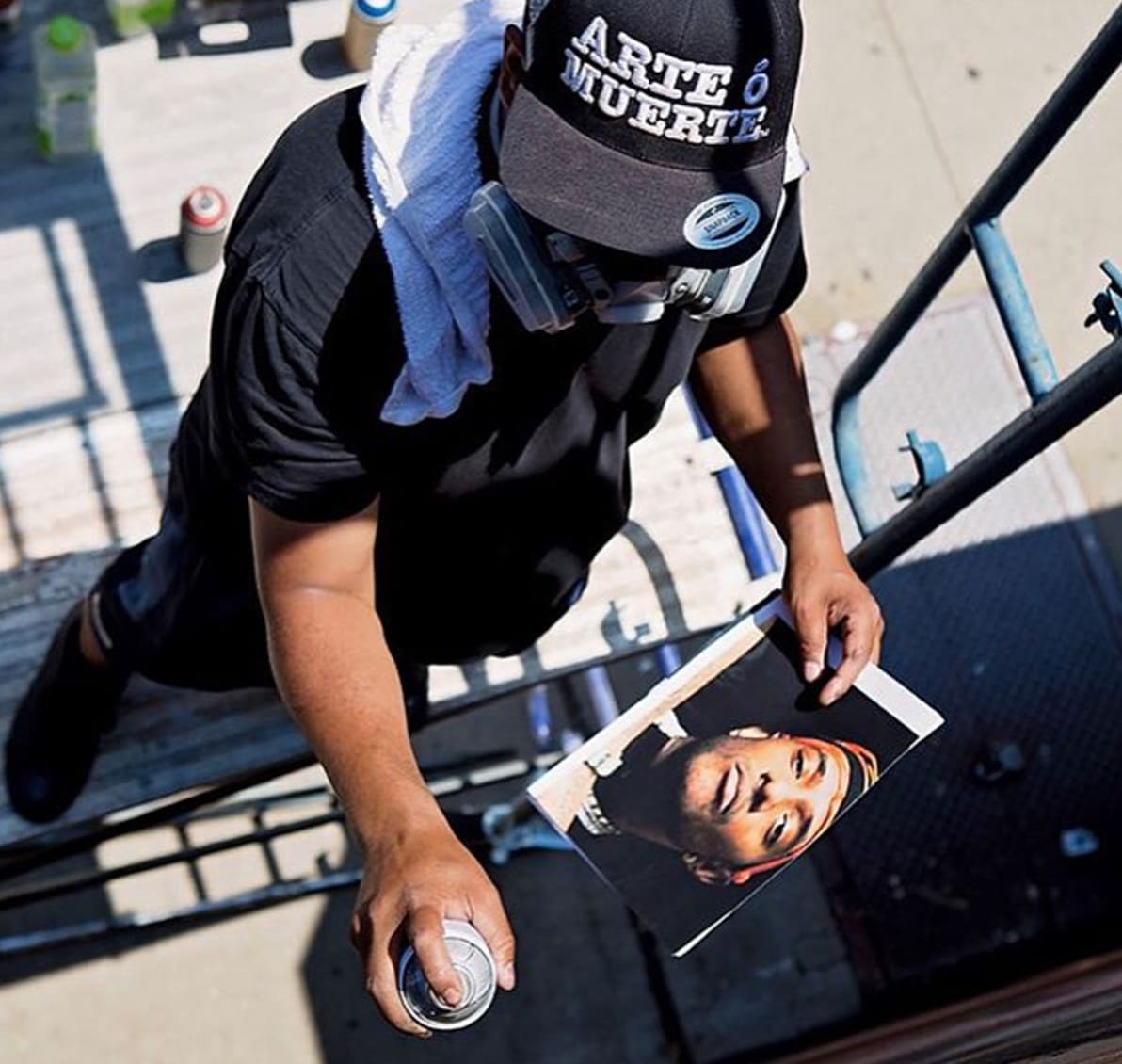 When speaking about the song, he mentions how the track stormed his neighborhood and from block to block, people were loving it. That's what he loved the most about Prodigy: He put on for the community.
Henriquez put this mural together for free, for the very same community. He was honored to celebrate the prolific writer with his artwork, and so this awesome tribute faces the cradle of Prodigy's career: the Queensbridge Houses. 
You can find this piece and Jeff Henriquez's other work over on his Instagram page.