The arrival of Migos' Culture II is the biggest news in hip-hop, and one of the major storylines around the record was that Quavo stepped behind the boards to contribute production to the record. But there's controversy brewing surrounding the track "Movin' Too Fast," whose beat was solely credited to Quavo, per Tidal. First spotted on Reddit, producer JSDG Beats is claiming in a series of Instagram pictures (which have since been deleted) and Twitter posts that  the group allegedly removed his tags and credit from the track, along with co-producer Manny Flexx.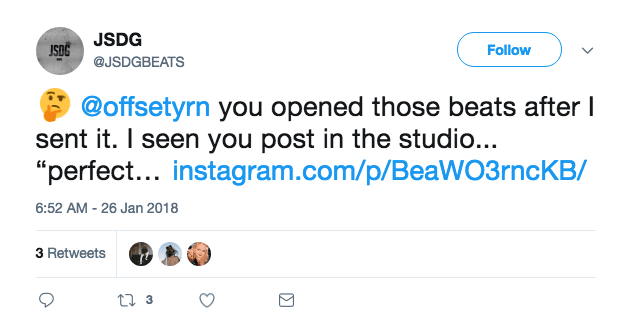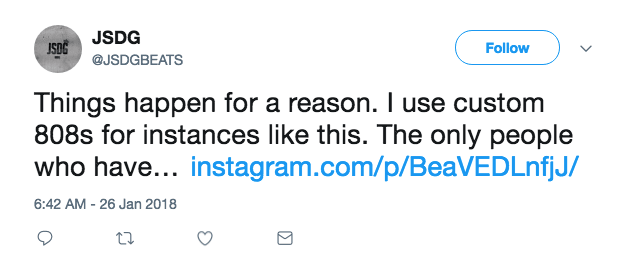 JSDG Beats lists production for artists like Desiigner, Dave East, and Jim Jones on his SoundCloud. He also posted a screenshot seemingly noting that Offset had opened a file JSDG sent to him via Hubspot. He added screenshots of the file for the track, which has his name attached to the 808 drums used, as well as what appears to be an email he sent to Migos containing the beat in question.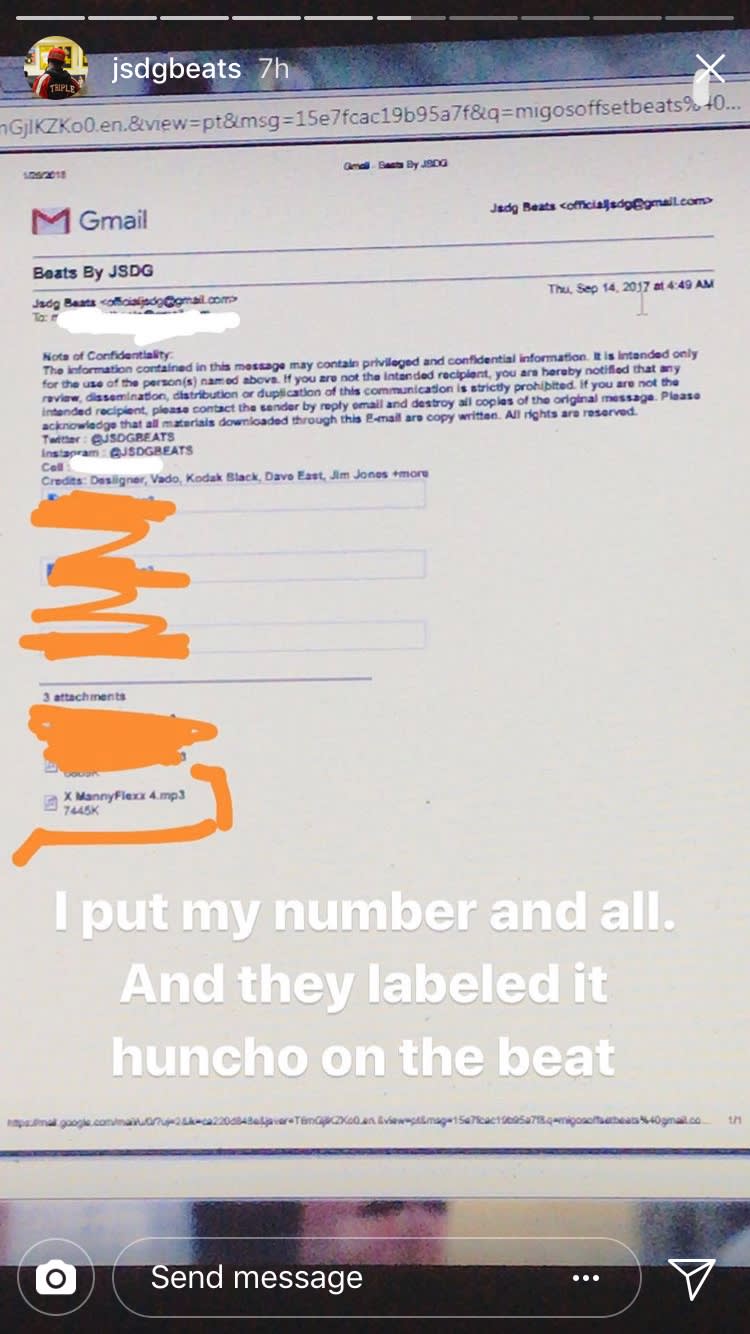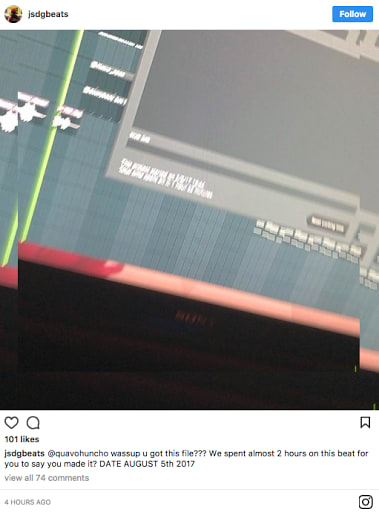 "I put my number and all. And they labeled it huncho on the beat. I did not wake up today to find out Migos stole a beat from me. BRO REALLY?????" JSDG wrote on his Instagram story. "Quavo your [sic] crazy. For real never knew you made beats...I wonder what you rnext beat will sound like?"
Prior to the album's release, Migos touted Culture II's impressive productions credits, which listed everyone from Metro Boomin to Kanye West (and Quavo himself) as having worked on the project. The release of Culture II has been surrounded by other controversy as well, with Offset coming under fire for a homophobic lyric on the YFN Lucci track "Boss Life."
Read our feature on how producers get paid in the streaming era.