Have you noticed how crazy Google's search results are getting?
Now, you can literally just type "I want pizza" and a bunch of widgets pop up with maps to the best pizza places, along with personalized menus and reviews. Well, this Mary Kate and Ashley video comes up, as well, but that's beside the point. Google has come a long way from simply listing websites when you search for something.
The search engine added another new feature this week: Musicians and other verified users (apparently you can get verified on Google now) are now able to post messages directly to the search results. These messages look a lot like tweets and can include text, videos, GIFs, and links. 
Right now, if you search for artists like Lorde, Sia, or Steve Aoki, you can see it in action. The messages show up in the "Knowledge Panel" sidebar, which has previously shown additional information about artists like Wikipedia excerpts, upcoming tour dates, and streaming service links.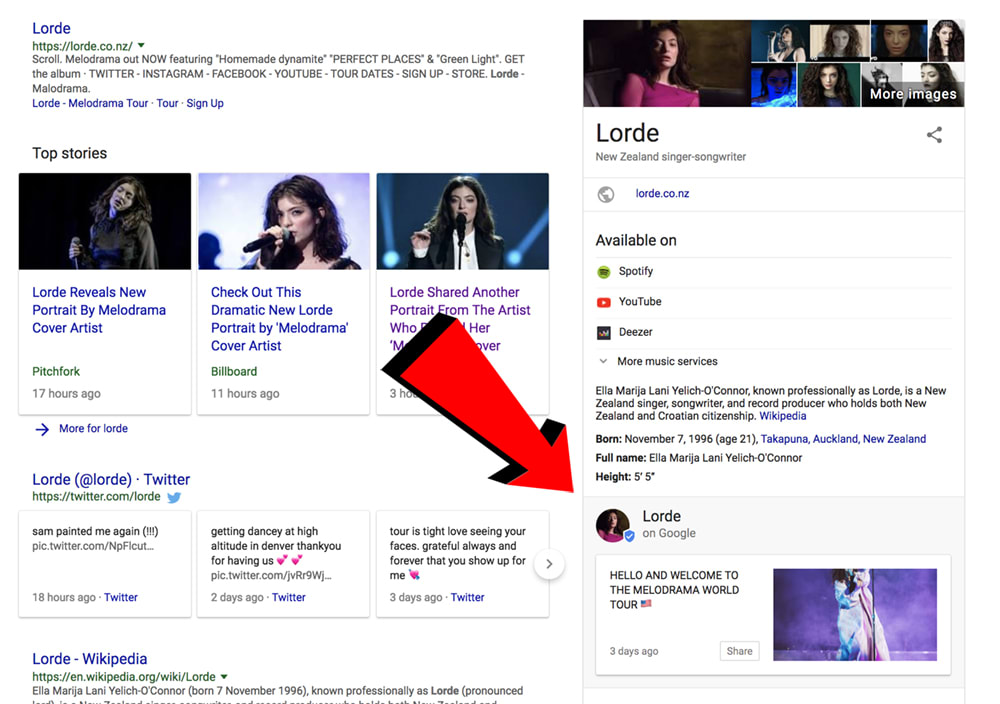 So, how do you get verified and start posting? Apparently, it only works if Google has already created a Knowledge Panel for you. If you're a musician, you can try by searching for your own name and see what comes up. If Google thinks you're relevant enough to have your own panel, there will be a link inside the sidebar that allows you to sign up and begin posting. Otherwise, you need to get more famous.